Performance Amalienbad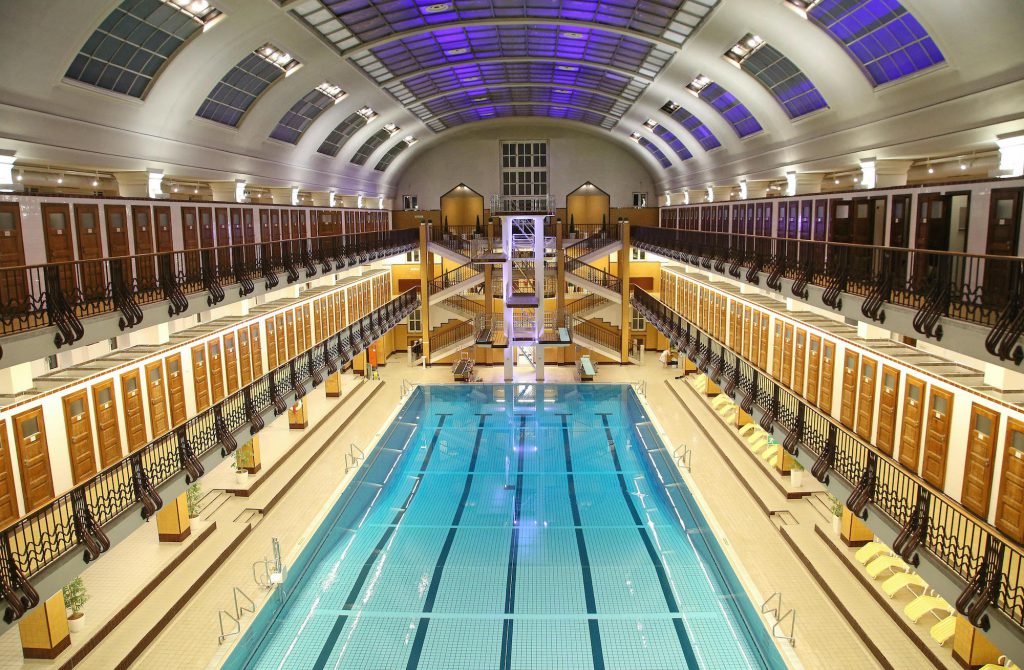 Contemporary Vienna Performance: "REUMANNPLATZ"  in Amalienbad (world premiere)
Rupert Huber (AT) featuring Maria Petrova (BG) live
Event viennacontemporary in cooperation with Ars Electronica
Prominent Austrian contemporary music protagonist Rupert Huber teams up with Bulgarian percussionist Maria Petrova for an audiovisual performance that traces Huber's childhood (who is of Czech descent) to one of the most ethnically and culturally dynamic spaces in Vienna – Reumannplatz.
Reumannplatz was built after World War II by a Czech-born community that was demographically replaced by immigrants coming from the Middle East. Huber traces these memories and cultural transformations, which he confronts with contemporary developments by creating an electronic composition/confrontation of the sources of harmonies of Turkish and Central European music and field recordings of the square. He performs a dialogical sound journey through time and space. Bulgarian percussionist Maria Petrova underlines the whole with authentic knowledge about the mixture of Slavic and Turkish traditions of rhythm playing. The performance takes place in the atmospheric, well-known Amalienbad.
Friday, 3 September, 9:00 pm, Amalienbad, Reumannplatz, 1010 Vienna
Capacity limited to 100 guests
Please reserve your spot here – admission to the event can only be guaranteed with a reservation.