STATEMENT UKRAINE: The Cockerel with Black Wings: A Recovered Heirloom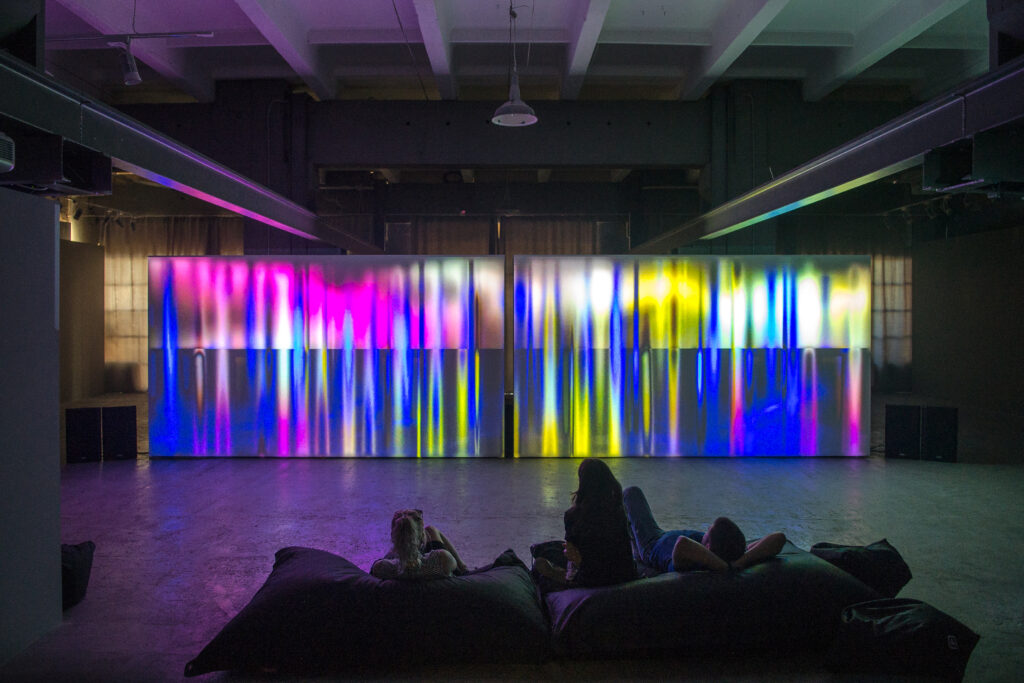 Group exhibition in the framework of viennacontemporary STATEMENT UKRAINE
Curator: Kateryna Filyuk
The exhibition takes place in cooperation with and in the premises of das weisse haus during the days of viennacontemporary and is open to the public free of charge.
---
The exhibition The Cockerel with Black Wings: A Recovered Heirloom addresses the issue of the lost or potential heirlooms and the various social relations that are rooted in them. It takes the form of a speculative and moving memoir that carries the visitor eastwards, even as it tries to avoid at all costs any melancholic sentiments that might be attached to such a journey. It is not intended as an elegiac sad story of recurring loss. Just as the mass-produced Soviet decorative figurine of a cockerel, discovered perched on top of a kitchen cupboard in a ruined residential house in Borodyanka, is not a symbol of the wreckage. On the contrary, it immediately became a viral symbol of Ukrainian resilience and perseverance, affirming the people's optimism and moral courage. The cockerel with black wings, although it has no high artistic value, may very well become a new heirloom — a mundane object that holds immense symbolic power for the future generations of Ukrainians.
The title of the show is prompted by the famous book The Hare with Amber Eyes: A Hidden Inheritance, by ceramics artist Edmund de Waal. Its storyline hinges on the rediscovery of family history through an inherited netsuke collection, taking the author across different geographies, including both Odesa and Vienna. The thirteen Ukrainian and international artists whose works are featured in the show, similarly embark on physical or mental journeys, in search of heirlooms, old and new, that might give us something to which we can hold.
With Kinder Album (UA), Anca Benera and Arnold Estefan (RO), Vasyl Dmytryk (UA), Lia Dostlieva and Andrii Dostliev (UA, PL), Guy Koenigstein (NL), Dmytro Krasnyi (UA), Olexa Mann (UA), Nazar Martynyuk (UA), Metahaven (NL), Yurii Pikul (UA), Clemens Poole (USA/UA), Elena Subach (UA) and Cosimo Veneziano (IT).
Opening
Wednesday, 7 September, 2022, 7:00 – 9:00 pm
das weisse haus, Hegelgasse 14, 1010 Vienna
Opening hours:
Thursday, 8 September – Sunday,  11 September, 2022
11:00 am – 7:00 pm
Daily Curators' Guided Tour from 2:00 – 3:00 pm
STATEMENT UKRAINE takes place with the kind support of ERSTE Foundation.
---
About the curator
| | | |
| --- | --- | --- |
| | | Kateryna Filyuk is a curator and researcher and currently serves as a curator at Izolyatsia. A Platform for Cultural Initiatives in Kyiv. She is also co-founder of the publishing house "89books" in Palermo. Filyuk is the founder and affiliate of "Festival Ucraina. La Terra di Confine in Palermo" (2022). In 2020-21, she was a member of the Board of Trustees of the Others Art Fair (Turin). Before joining Izolyatsia, she was co-curator of the Festival of Young Ukrainian Artists at Mystetskyi Arsenal, Kyiv (2017). She has participated in several internationally renowned curatorial programs, including the Young Curators Residency Program at Fondazione Sandretto Re Rebaudengo, Turin (2017); De Appel Curatorial Programme, Amsterdam (2015-2016); International Research Fellowship at the National Museum of Modern and Contemporary Art (MMCA), Seoul (2014); and Gwangju Biennial International Curator Course (2012). She was the editor of the catalog and coordinator of the discussion platform for the First International Biennial of Contemporary Art in Kyiv ARSENALE 2012. She has an MA in Philosophy from Odessa I.I. Mechnikov National University and has been a PhD student at the University of Palermo since 2021. |