READ: Elmgreen & Dragset celebrating books and Prague's libraries
Spotlight on: Prague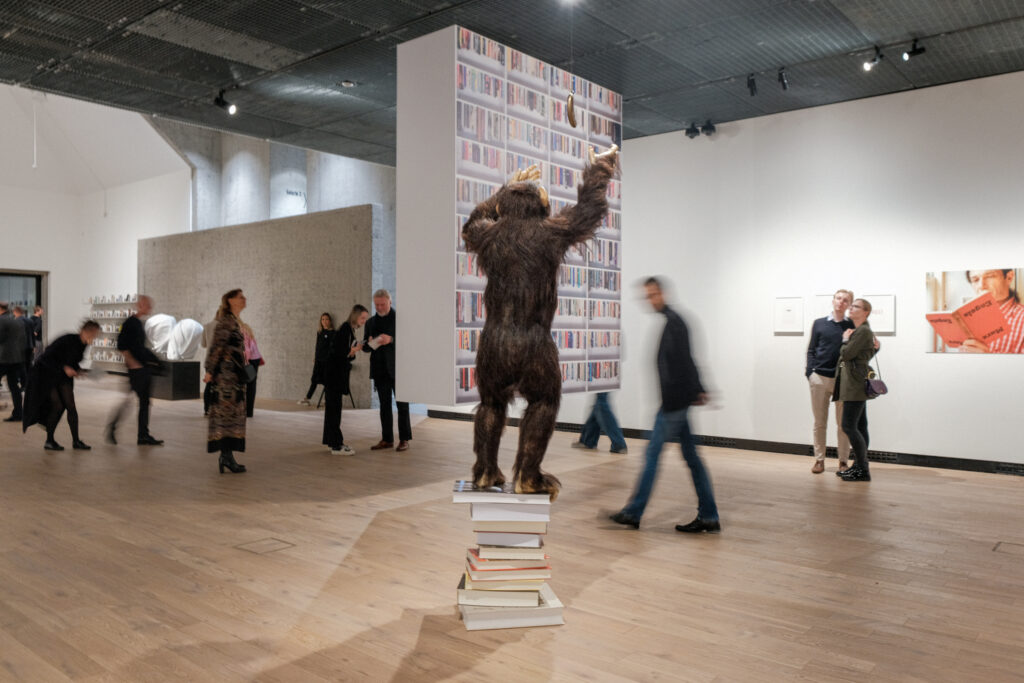 The Kunsthalle Praha aims to foster a dialogue between Czech art and international influences. In pursuit of this goal, the Berlin-based artist duo Elmgreen & Dragset were invited to curate an exhibition spanning two floors and over 900 m2. Beyond showcasing their own sculptures seamlessly integrated into the exhibition, the duo curated works from around 60 artists, including figures such as Olga Balema, Peter Weibel, Kurt Schwitters, Běla Kolářová, and others, mostly drawn from the extensive Kunsthalle collection.
Adapting their art to the surroundings, which is characteristic for Elmgreen & Dragset, the exhibition titled "READ" centers on Prague's rich library legacy and the topic of reading in a broader context. The duo drew inspiration from a key piece in the Kunsthalle collection: Giorgio de Chirico's "Les jouets défendus" (1916) (Forbidden Toys).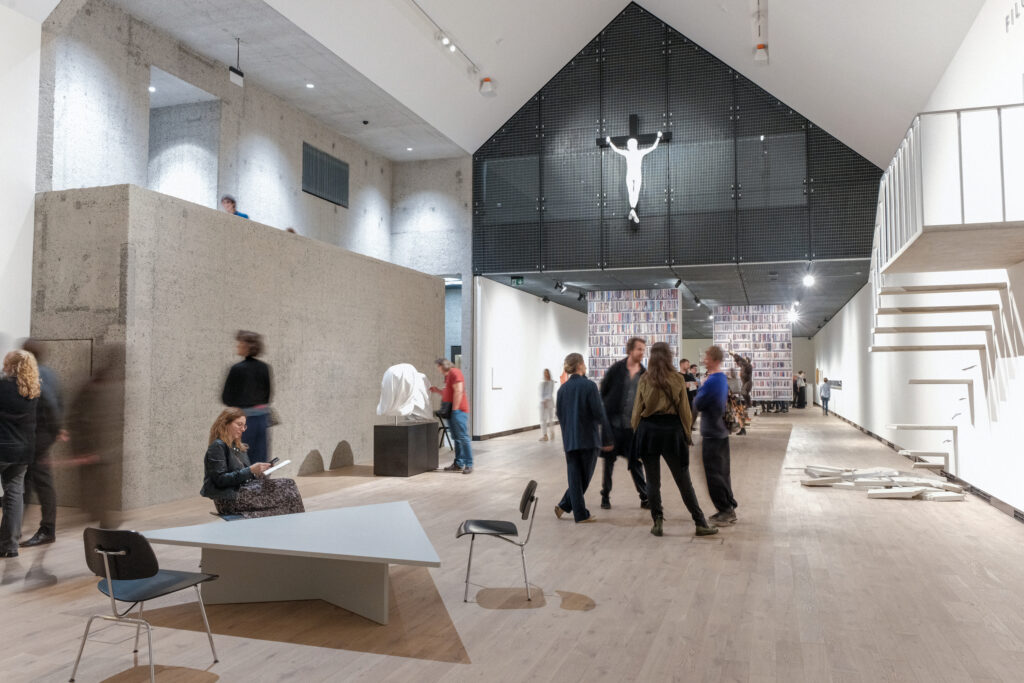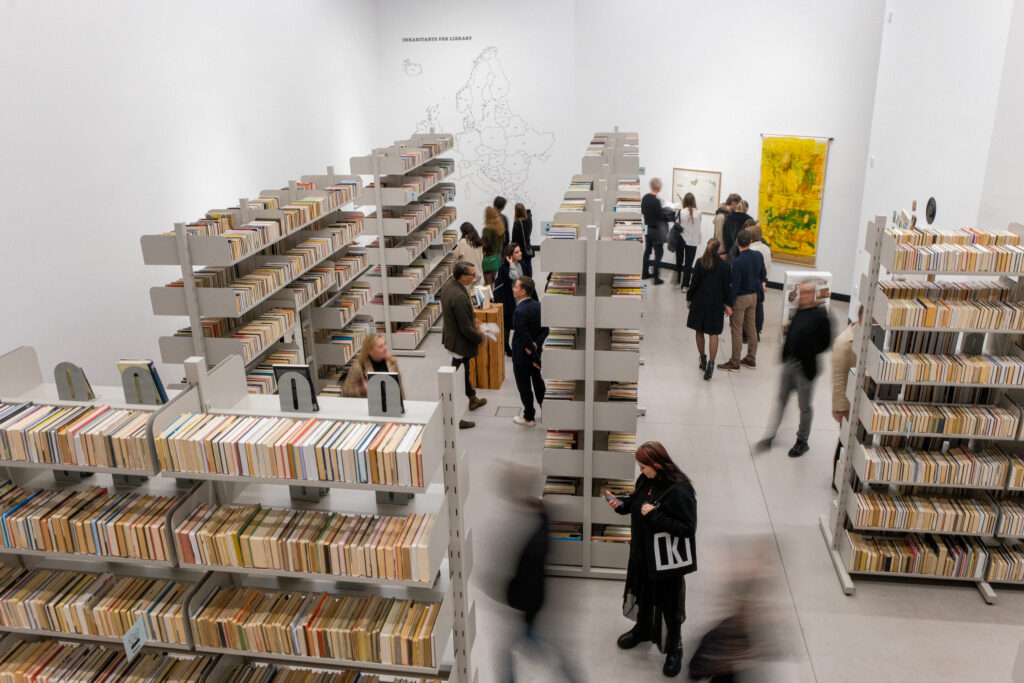 Kunsthalle-founder Petr Pudil expressed his enthusiasm, stating, "We are so happy that we invited these international superstars to do a show, with the proposition that it would actually be inspired by our collection, and they chose this topic of literacy." He sees the interplay of important Czech positions and international art as a promising approach to presenting Czech art to the international scene and inviting people to Prague to discover the city's many other cultural highlights, including the libraries.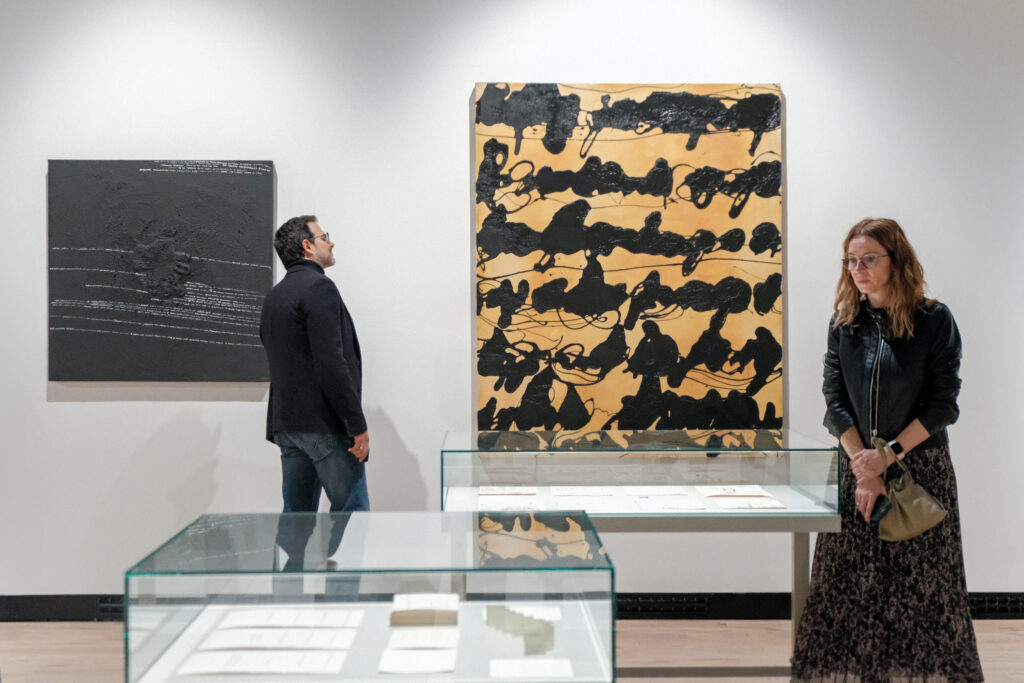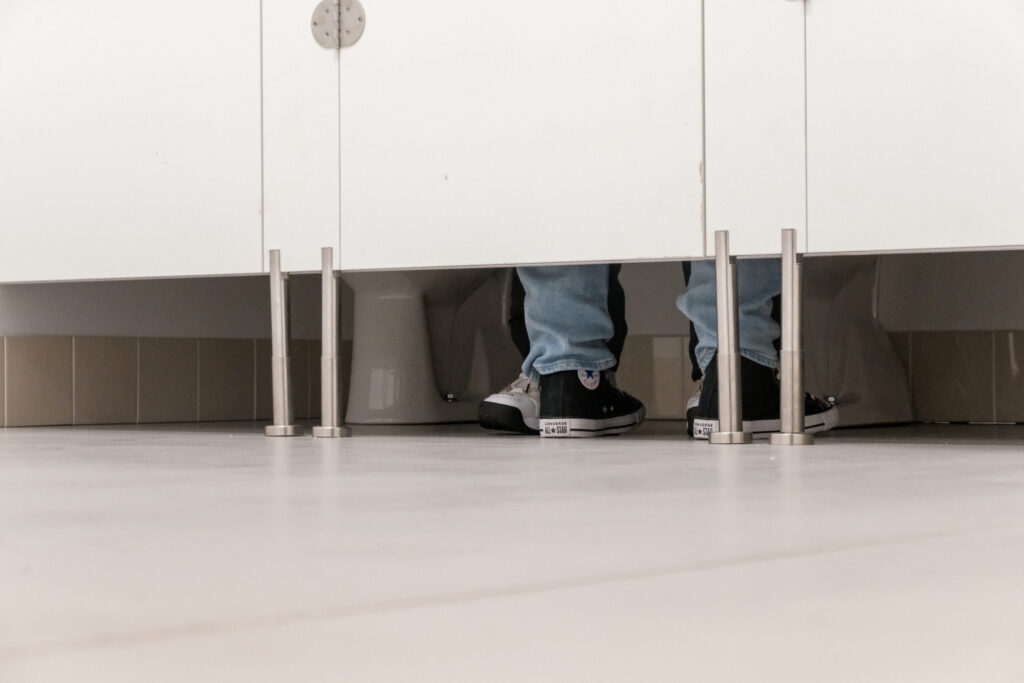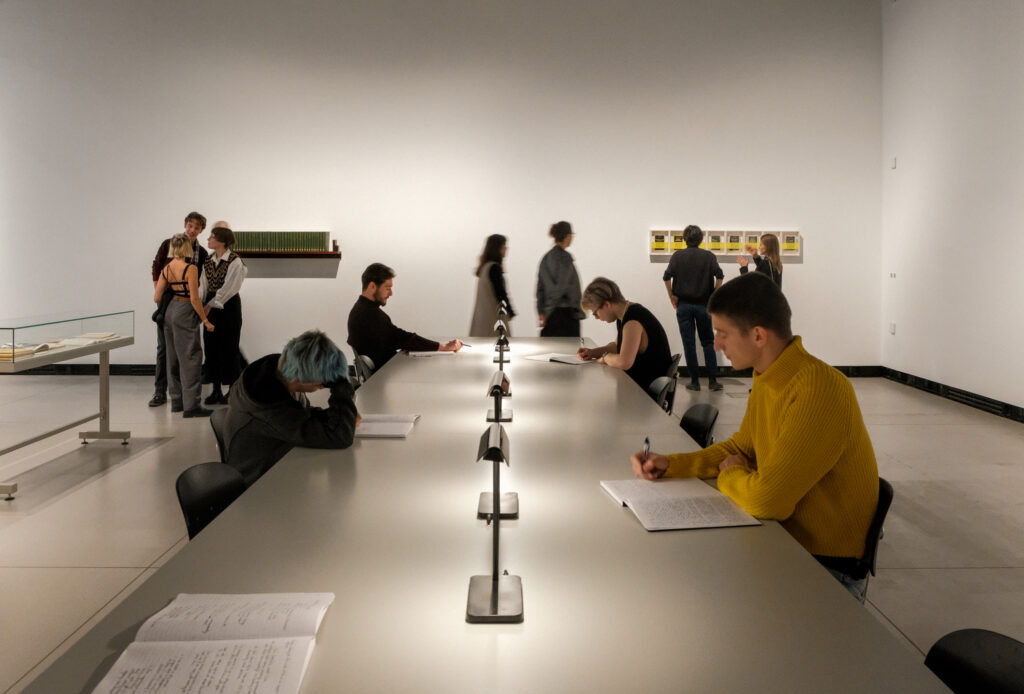 The exhibition features, amongst many other highlights, the fifth iteration of Elmgreen & Dragset's performance, "Diaries," where young men write "private" diaries for public perusal. With presentation of well-known Fluxus works (Kunsthalle Praha owns one of the most significant Fluxus collections in Europe), Meriç Algün's collaboration with the Prague City Library, highlighting books never borrowed before, Jaro Varga's ongoing project "Library" in the Kunsthalle foyer, allowing the public to create imaginary titles for books, and Saâdane Afif's Czech mountaineering guidebooks strategically placed at unreachable heights, the exhibition strikes an engaging balance between playfulness and social critique.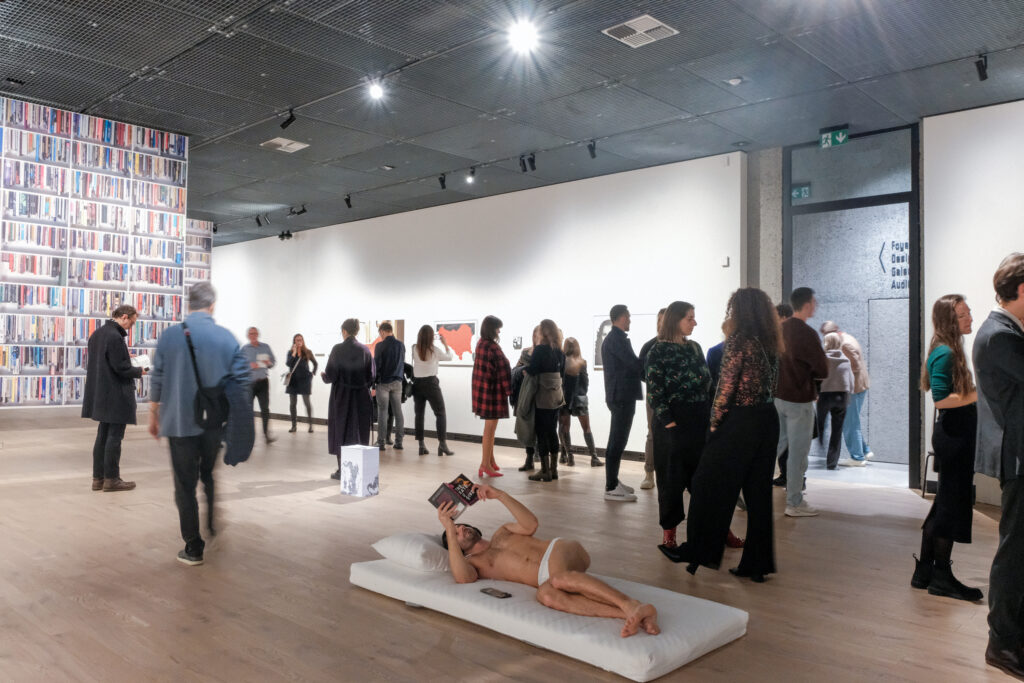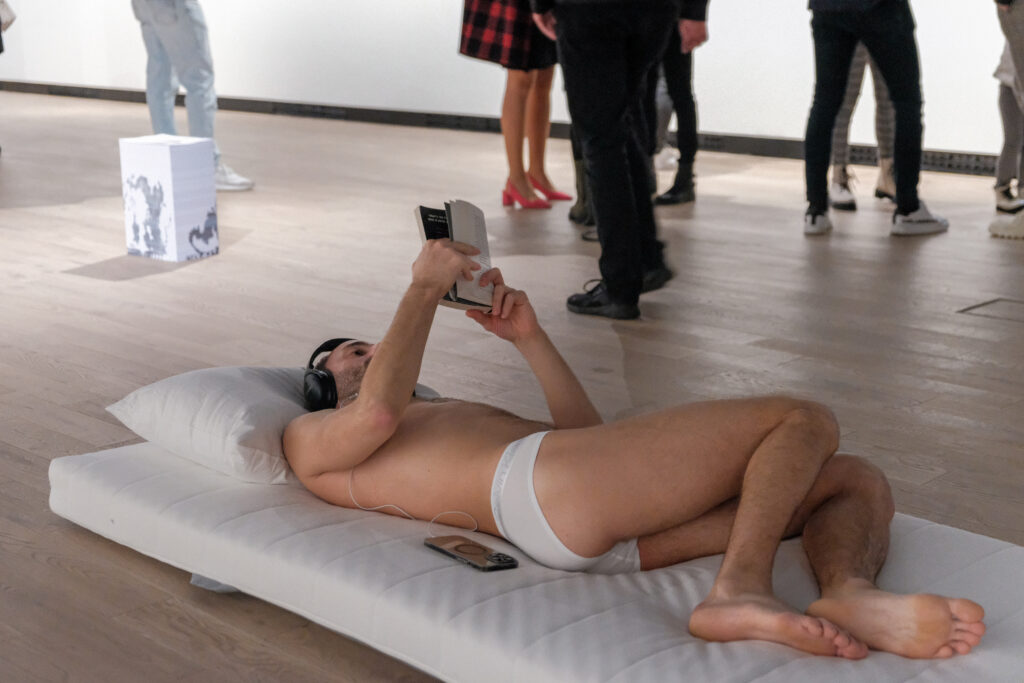 ---
Elmgreen & Dragset: READ
On show until 22 April 2024
Concept & Curation: Elmgreen & Dragset
In collaboration with: Christelle Havranek (Chief Curator at Kunsthalle Praha) & Barbora Ropková (Collection Curator at Kunsthalle Praha)
List of exhibited artists: Georges Adéagbo, Saâdane Afif, Meriç Algün, Dotty Attie, Cay Bahnmiller, Olga Balema, Vlastimil Beneš, Barbara Bloom, George Brecht, Marcel Broodthaers, Pavel Büchler, Sophie Calle, Thomas Cap de Ville, Alejandro Cesarco, The Chicago Center for Caspar David Friedrich Studies, Giorgio de Chirico, Jean-Philippe Delhomme, Braco Dimitrijević, Aleksandra Domanović, Emory Douglas, Elmgreen & Dragset, Robert Filliou, Ken Friedman, Kasia Fudakowski, Simon Fujiwara, Dora García, Isa Genzken, Dominique Gonzalez-Foerster & Paul B. Preciado, Tomislav Gotovac, Dick Higgins, Vladimír Houdek, IRWIN, František Janoušek, Allan Kaprow, Tarik Kiswanson, Milan Knížák, Běla Kolářová, Jiří Kolář, Tony Lewis, Tom Lubbock, Vlado Martek, Endre Nemes, Nam June Paik, Géza Perneczky, Zhang Peili, Kirsten Pieroth, Katarina Poliačiková, Florian Pumhösl, Chiharu Shiota, Marek Schovánek, Kurt Schwitters, Slavs and Tatars, Nedko Solakov, Jindřich Štyrský, Gert & Uwe Tobias, Endre Tót, Jaro Varga, Wolf Vostell, Peter Weibel, Ruth Wolf-Rehfeldt
---
Photos: Maria Belova
---