KIDS WORKSHOP | ZOOM Mobil x VCT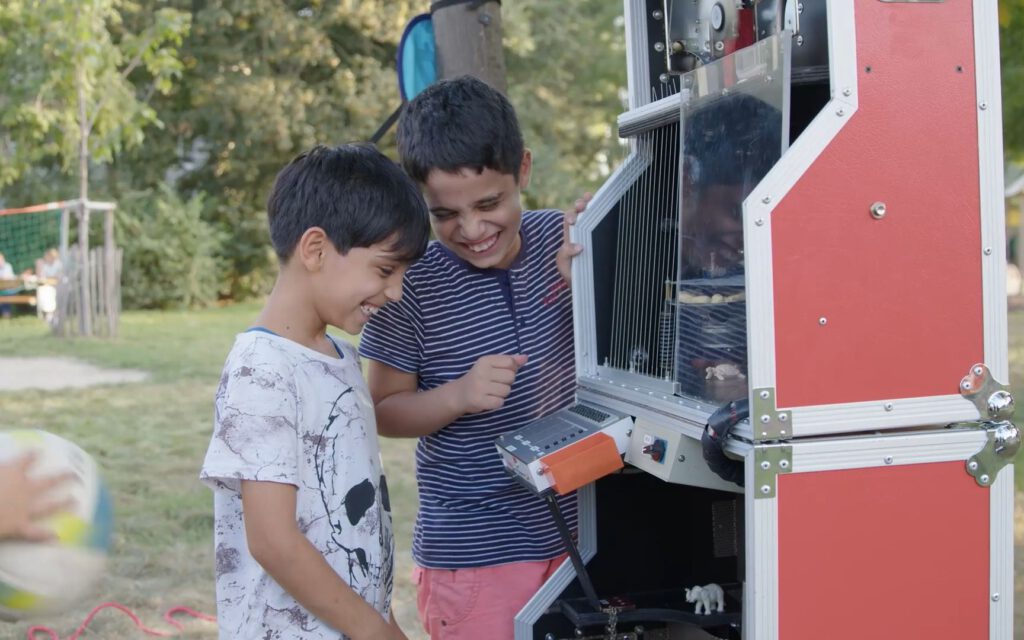 Make a music machine with ZOOM Mobil!
Let it rattle, squeak, and groove! Children invent their own beats with the mobile music machine. Who plays the horn drum? What does the toilet roll orchestra sound like? Together with the team from ZOOM, children create small instruments and large sound bodies from cardboard, tape, and sundries.
Saturday, 9 September, 2:00 – 3:30 pm
Venue: Kursalon Pavilion