OUR WORLD: CEE Art Picks
June 2023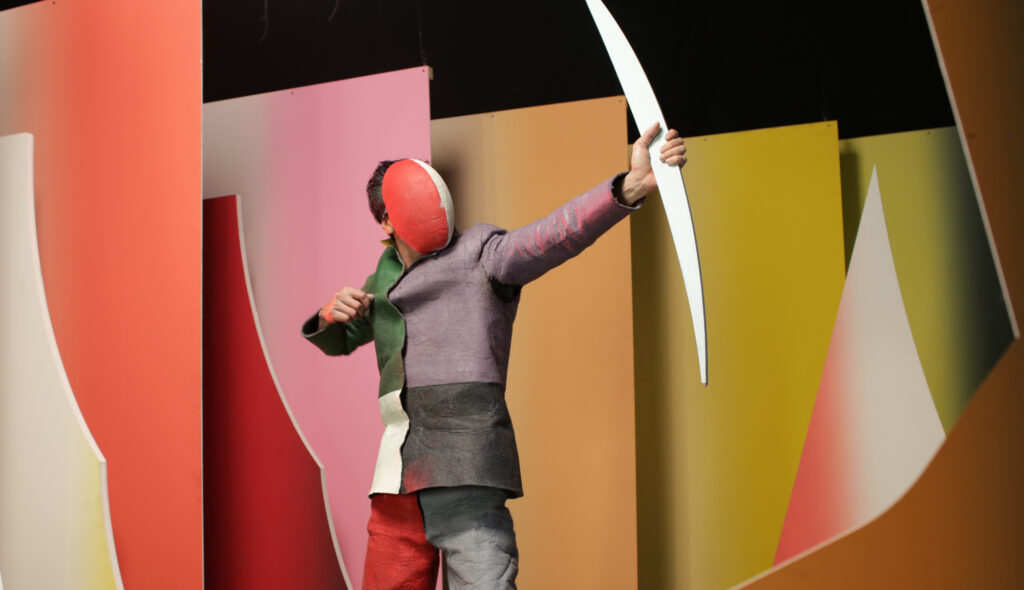 Insider tips from us to you: This month, while the art world is looking westwards, we take you east, from Romania to Poland, Lithuania and Croatia for the most relevant biennales and exhibitions with focus on Central and Eastern Europe – Discover here exciting highlights of the international art scene that might not have been on your radar (yet).
Carlos Amorales The Eye Me Not / El No Me Mires, 2015. To see at the Art Encounters Biennale 2023.
---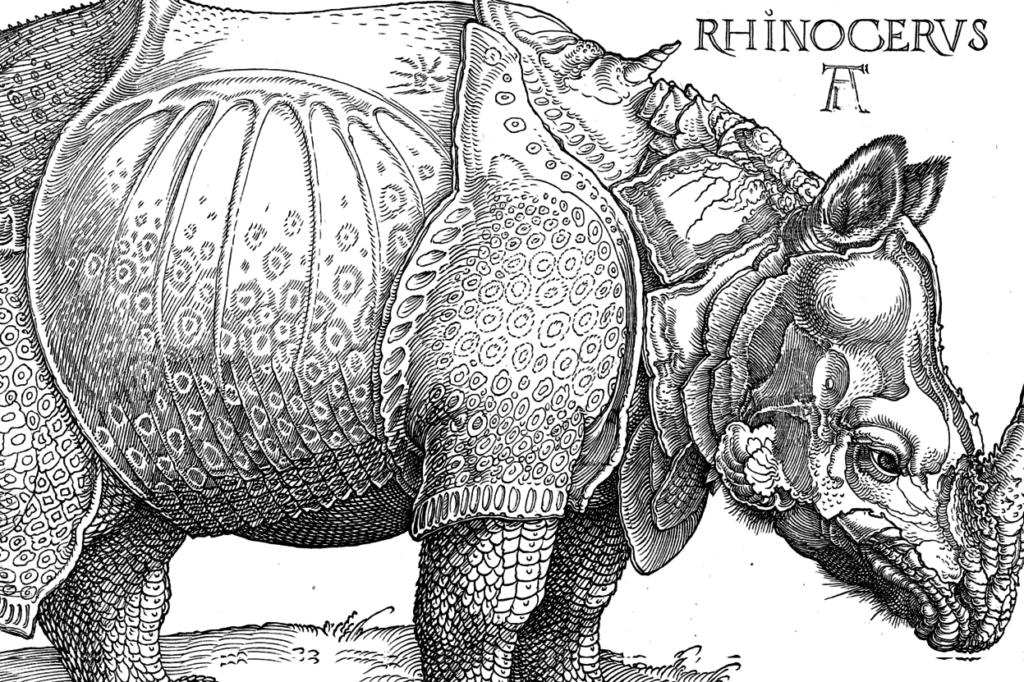 My Rhino is not a Myth: Art Encounters Biennale
Various Locations
Timisoara, Romania
19 May–16 July 2023
Titled My Rhino is not a Myth, the 5th edition of the Art Encounters Biennial focuses on the intersection between art, science and fiction. Drawing inspiration from a remarkable example of artistic and scientific imagination, namely Albrecht Dürer's renowned work Rhinocerus, created in 1515 without the artist ever seeing the depicted animal, the biennale proposes a crossover of art, science and fictions as new ways to look at things, underlining the vitality of their entanglement in the fabric of life and reality.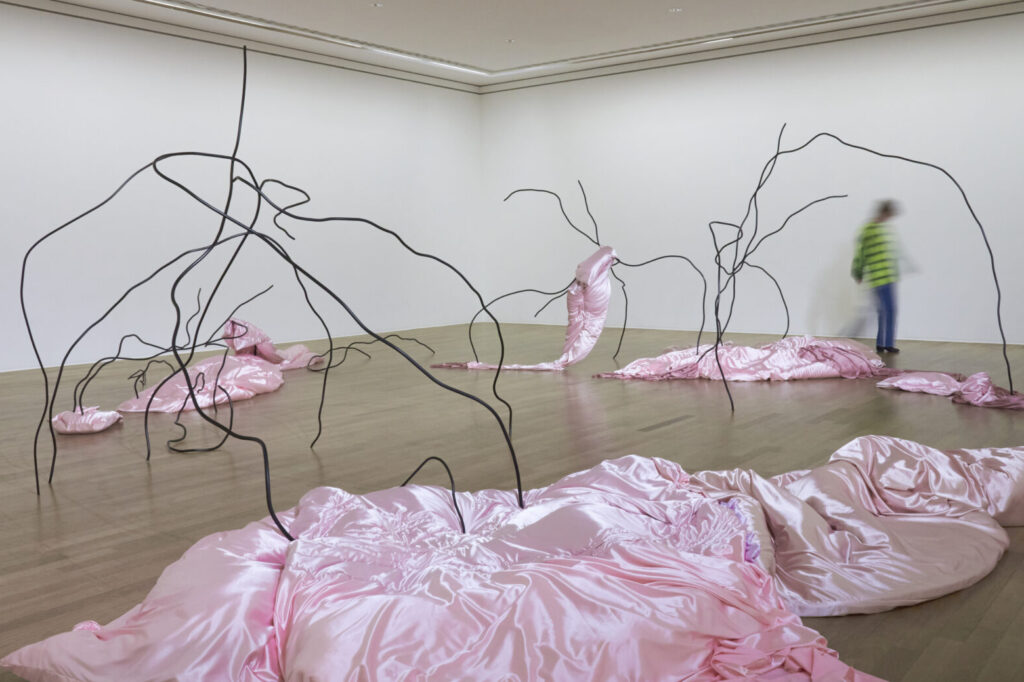 Zuza Golinska. Coś Miękkiego, Coś Obcego, Coś Groźnego
Państwowa Galeria Sztuki
Sopot, Poland
19 May–6 August 2023
In the exhibition Coś Miękkiego, Coś Obcego, Coś Groźnego (Something Soft, Something Foreign, Something Threatening) Zuza Golinska undertakes a speculative reflection on the concept of public intimacy. Based on the thought of feminist theorist Lauren Berlant, she relates this notion to the intimate, communal character that the broad historical experience acquires. By constructing specific relationships between bodies, objects and ideas, Golinska opens up the space of public intimacy in a post-humanist dimension while exploring the social dynamics taking place in the context of the exhibition itself.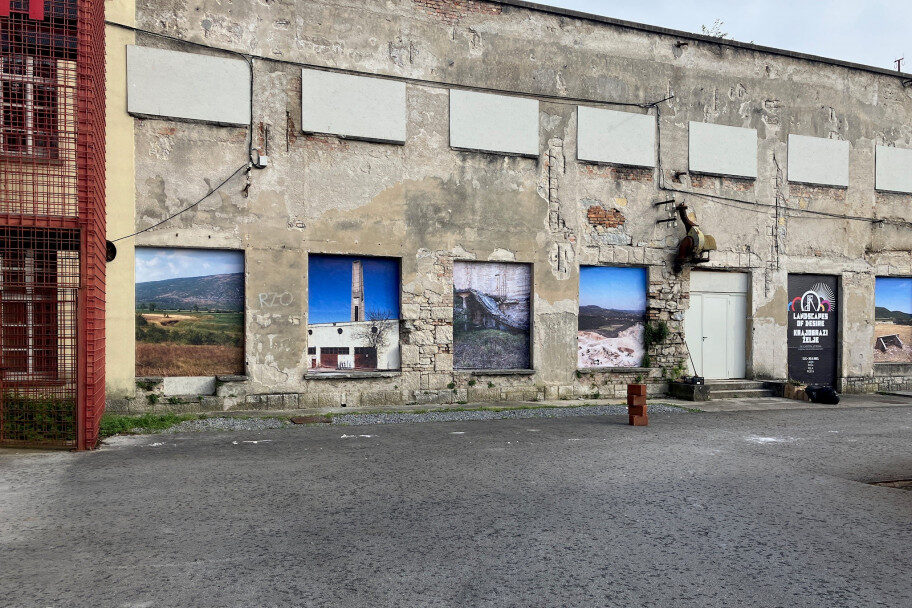 Landscapes of Desire: 4th Industrial Biennale
Labin, Raša, Pula and Rijeka, Croatia
13 May–30 June 2023
The 4th Industrial Art Biennial, curated by Christoph Doswald and Paolo Bianchi, focuses on the concept of post-industrialization and its significant role in the current era of transformation in the Anthropocene. In order to explore this theme, the curators have invited 29 artists and commissioned numerous site-specific projects that tackle various pressing issues, such as economic sustainability, cultural diversity, and climate change. The exhibition, titled "Landscapes of Desire," seeks to transcend the limitations imposed by political and social boundaries through the power of networking. The 4th Industrial Art Biennial is designed as an experimental laboratory, reshaping the vibrant social, economic, and cultural landscape of Istria.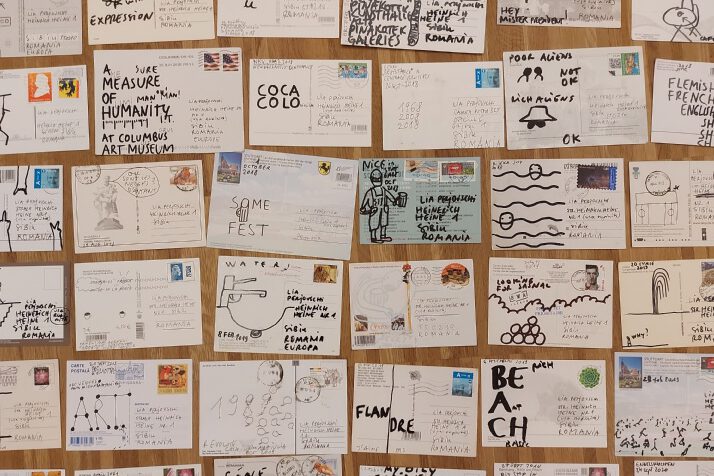 Dan & Lia Perjovschi: Fragments of Humanity
Kunstraum Innsbruck
Innsbruck, Austria
13 May–15 July 2023
Dan and Lia Perjovschi intertwine their two artistic practices and offer the audience multiple visions on society, the role of the artist, and what can be done. Each starts from their own way of looking at society: looking as in seeing, and seeing as in understanding. Lia Perjovschi deconstructs how we see. Dan Perjovschi comments on how society produces an ongoing chronicle of humankind.
Dan and Lia Perjovschi are based in Sibiu/Bucharest, Romania, and have some of the most internationally renowned and influential artistic voices in Europe.
Anca Benera & Arnold Estefán: Rehearsals for Peace
Neuer Berliner Kunstverein
Berlin, Germany
10 June–6 August 2023
The research-oriented practice of Anca Benera and Arnold Estefán spans a range of media, including installation, video, and performance. Their work addresses historical, social, and geopolitical narratives and their underlying power structures. In recent projects Benera and Estefán focus on ecological issues such as extractivism and the overexploitation of natural resources as well as the overlaps between environmental concerns and military affairs. Rehearsals for Peace – their first solo exhibition in Germany – looks at the absurdities of warfare and the militarization of nature. In particular, it examines the paradoxical dynamics between military readiness, simulated operations, and the desire for peace.