FILM – How Does Art Meet Film? How Does Film Meet Art?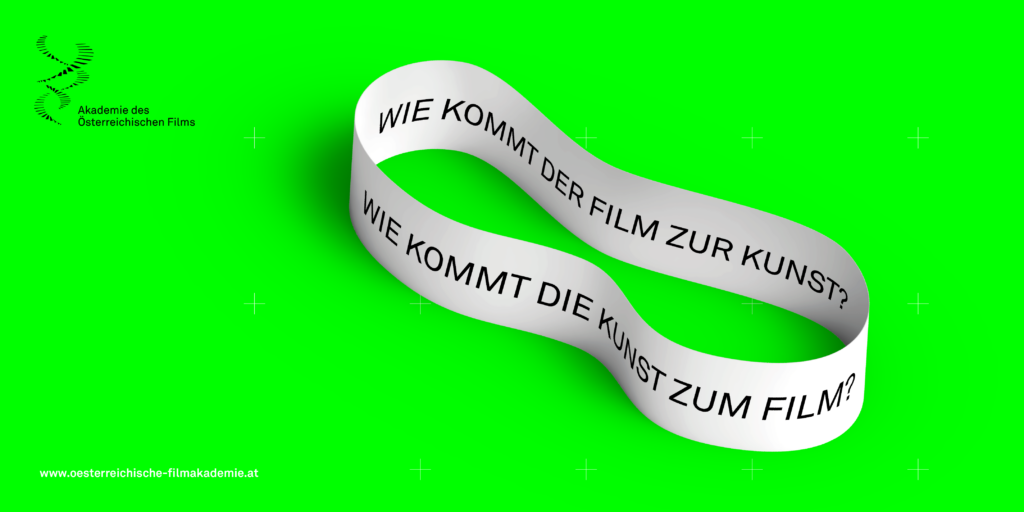 In cooperation with viennacontemporary, the Academy of Austrian Film will host a day of screenings focusing on the intersection of film and art on 10 September at Metro Kinokulturhaus. Screenings will include movies within an art context and films by artists who see themselves partaking in both worlds.
With the kind support of the Federal Ministry for Arts, Culture, the Civil Service and Sport.
12:00 am – 8:00 pm

Screenings (see below)

8:00 pm

Panel Discussion "How Does art meet film? How does film meet art?"

with Barbara Fränzen (BMKÖS / Film section)
Katrina Daschner (director/artist)
Siegfried A. Fruhauf (director/artist) und
Edgar Honetschläger (director/artist).

Moderation: Dietmar Schwärzler (sixpackfilm)

9:00 pm – 10:00 pm

Films of Panel Guests
Free of charge
https://www.viennacontemporary.at (8 – 11 September 2022)
https://www.oesterreichische-filmakademie.at
---
Program
12:00-
2:00 pm
Reccommended for 10 years and older: Seltsame Räume und andere Kuriositäten

Korridor (Bernd Oppl, 1998, 4 min); Machines (Jeremias Altmann, 2015, 4 min), Dropping Furniture (Hund & Horn, 2008 5 min), Down to earth (Anna Vasof, 2014 7 min), Schwerelos (Lenz Jannis, 2015, 9 min), Tic Tac (Josephine Ahnelt,  2011, 3 min), Planes (Thomas Fuerhapter, 2006, 5 min), The Back Room, (Baker/Krenn, 2011, 5 min), Crisis (Leopold Maurer, 2021, 4 min), Parasit (Nikki Schuster, 2013, 6 min), Chronopoms (Tina Frank, 2004, 2 min). O (Paul Wenninger, 2021, 5 min), WHERE DO WE GO (Siegfried A. Fruhauf, 2018, 4 min), Anticlockwise (Alternative Acts) (Michael Heindl, 2019, 3 min), Circular Inscription (Lukas Marxt, 2016, 7 min), When Time Moves Faster (Anna Vasof, 2016, 7 min), Museumswärter (Alexander Gratzer, 2016, 2 min, Alteration 109 (lia, 2015, 7 min), tulipa (Karø Goldt, 2008, 3 min), O! Fortuna! I-VI (Karin Berger, 2017, 12 min), tomatenköpfe (Hund & Horn, 2002, 6 min)

2:15 pm

Wald der Echos (AT 2016, 30min), directed by Luz Olivares Capelle
3:00 pm
Shirley – Visions of Reality (AT 2013, 92min), directed by Gustav Deutsch
4:45 pm

Mein Hosenschlitz ist offen. Wie mein Herz. (AT 2022, 28min), directed by Marie Luise Lehner
5:15 pm

sexy (AT 2013, 3min), Schneiderei (AT 2011, 5min), Sommerurlaub (AT 2011, 3.30min), directed by Kurdwin Ayub
6:00 pm

Making of "Los Feliz" (7min), directed by Edgar Honetschläger
Los Feliz (AT 2016, 105 min), directed by Edgar Honetschläger
8:00 pm

Panel "How Does Art Meet Film? How Does Film Meet Art?"

9:00 pm

Making of "Los Feliz" (7min), directed by Edgar Honetschläger

Dissolution Prologue – Extended Version (AT 2020, 6min), directed by Siegfried A. Fruhauf

Pfauenloch (AT 2018, 9min), directed by Katrina Daschner

Thorax (AT 2019, 8min), directed by Siegfried A. Fruhauf

Powder Placenta (AT 2015, 9min), directed by Katrina Daschner

Vintage Print (AT 2015, 13min), directed by Siegfried A. Fruhauf
---
10 September, 12:00 – 22:00 pm
Location: Metro Kinokulturhaus,

Johannesgasse 4, 1010 Vienna
Image: Film still of Shirley – Visions of Reality