STATEMENT Exhibition: Not Either Or, But And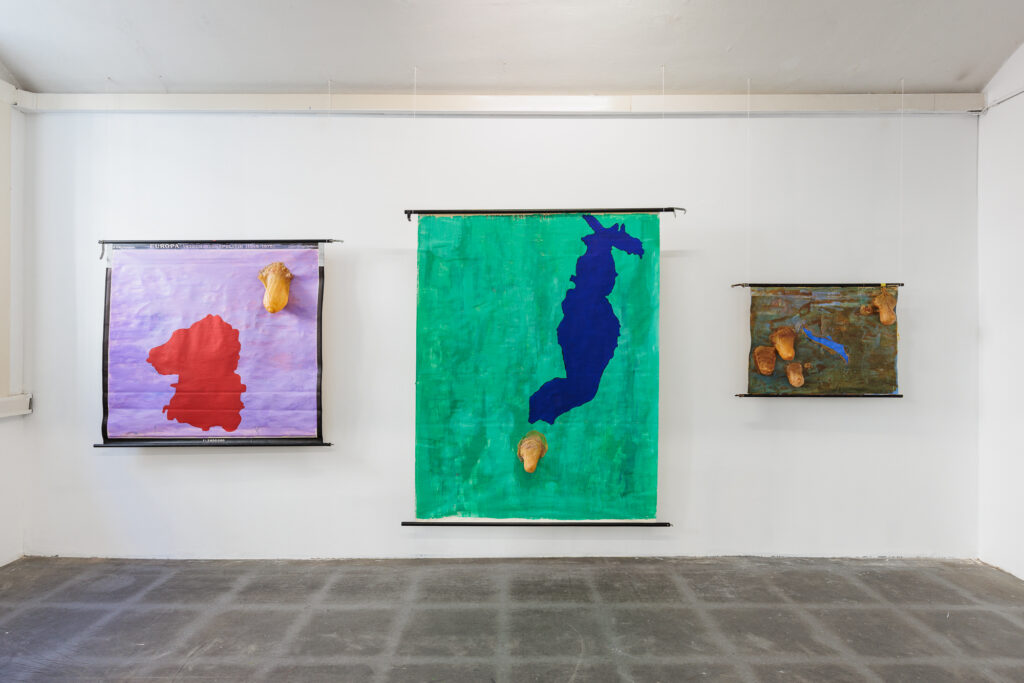 Curated by Laura Amann
With Olga Balema, Abdul Sharif Oluwafemi Baruwa, Tony Cokes, Maximiliano Leon, Wendelien van Oldenborgh, OMARA – Mara Oláh, Aykan Safoğlu, Miriam Stoney
The exhibition is on view until 21 October 2023.
Curated by Laura Amann, curator at Kunsthalle Wien, the exhibition in the context of VCT STATEMENT: Political Homelessness and Contemporary Citizenship showcases the works of multiple Austrian-based and international artists. Through their artistic contributions, these artists will unsettle the politics of citizenship, especially of diasporic and temporary residents, as well as migrating citizens. The exhibition aims to challenge unquestioned thinking and invites viewers to confront themselves with the underlying, internalized structures of white supremacy in order to pave the way for genuine freedom, democracy, and equality.
---
"The discussion if art has real social and political value is an endless one. But one thing is for sure: art does have the capacity to think and make us think differently. Art is capable of furnishing our world anew, to make the invisible appear and silenced voices be heard. And in so doing art may change the way we understand ourselves and our relations in the world. The artistic positions shown in the exhibition 'Not Either Or, But And' intend to do exactly that: subvert our own ways of thinking, opening up room for presences that would challenge what we know and the ways we know it."
| | | |
| --- | --- | --- |
| | | About the curator: Laura Amann (AT/CL1986) is a curator and architect living and working in Vienna. She is a graduate of the de Appel Curatorial Programme, Amsterdam, and the Academy of Fine Arts, Vienna, and is currently a curator at Kunsthalle Wien alongside the WHW collective. Amann is co-founder of Significant Other, a project space and curatorial platform concerned with the overlaps of art and architecture. More recent projects look respectively at madness and insanity as forms of knowledge and at acts of joy, intimacy, desire, and sensuality and how they produce spaces for disobedience. |
---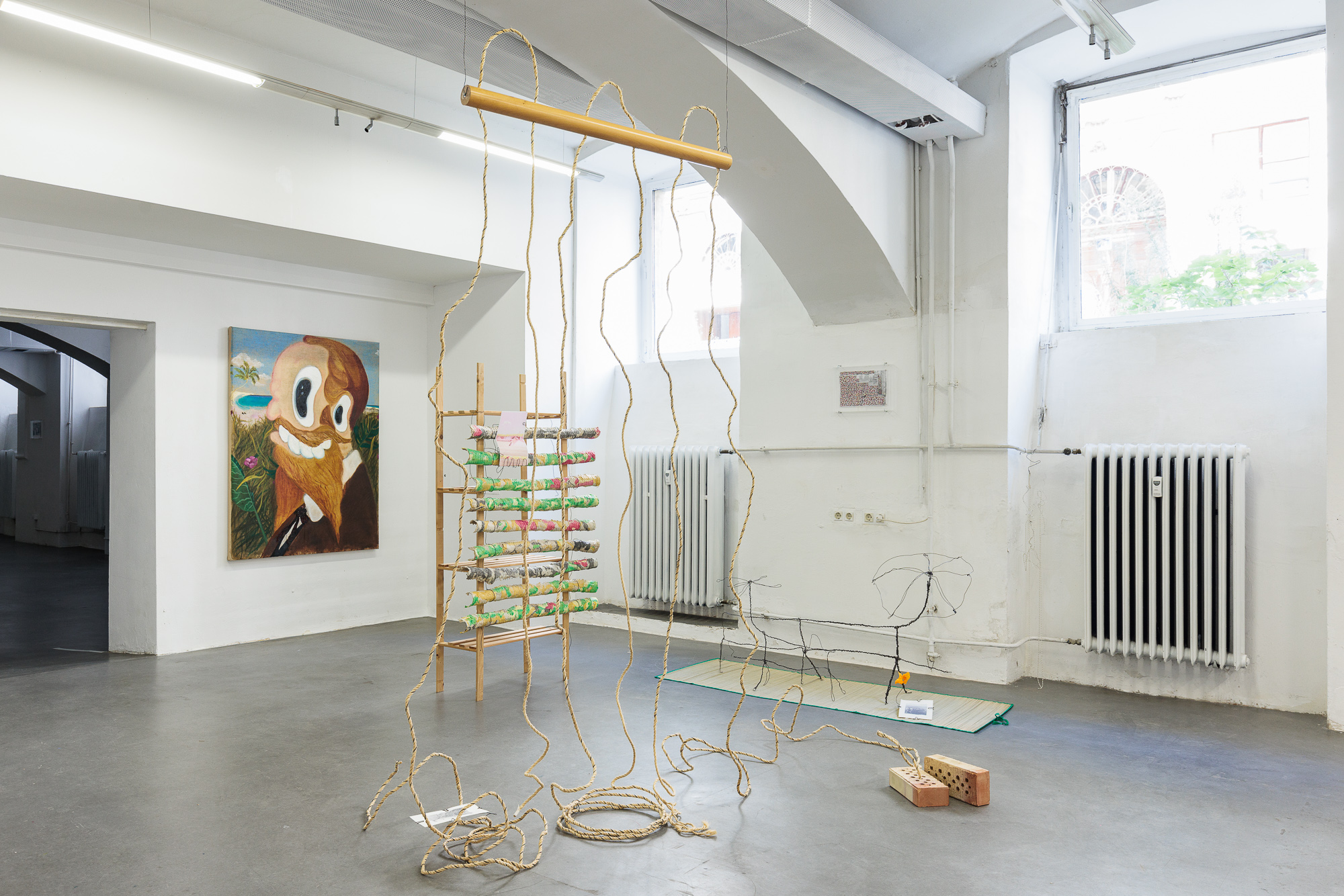 Exhibition Details:
Venue: das weisse haus, Hegelgasse 14, 1010 Vienna
Duration of Exhibition: 7 September – 21 October 2023
FREE ADMISSION
---
Curatorial Statement
"While the original ideas that brought Europe into existence seem as valid as ever, the lived reality is failing its citizens on all fronts. Freedom of movement is a mere illusion – citizenship and borders represent outdated concepts of geopolitical belonging. Postcolonial responsibility is eschewed in the most harrowing of ways and holding on to modernist ideas has led us to a point where neoliberal capitalist structures regard both 'nature' and 'human' as a mere resource to extract from.
No matter where we look, we see well-meant principles of freedom, democracy, and equality eroded, distorted, and ossified into senseless bureaucratic structures. The voting system – crucial to a people's democracy – is no exception.
So how to think the world – or better yet – worlding otherwise? Describing several disputes between indigenous peoples and sovereign (read: colonial) states and companies infringing on their territories, anthropologist Marisol de la Cadena proposes the concept of 'not only' as a way to reconcile different ways of worlding.
Take the concept of 'territory': to the state, the mining corporation, and the environmentalist it translates to a resource – either to be exploited or protected; to an inhabitant, self, and territory as well as the relation in-between but one entity. Reconciling these differences in grammar allows the usage of what we know, and how we know it, while simultaneously deconstructing and enhancing it.
The artistic positions shown in Not Either Or, But And offer the possibility to apply this 'not only' and use it as a tool of subversion to one's own thinking. Perhaps, allowing for recognition that we live in a white supremacist system and only surrendering the great privileges of some, can lead to the actual potentiality of freedom, democracy, and equality.­"
– Laura Amann