VCT Sculpture Project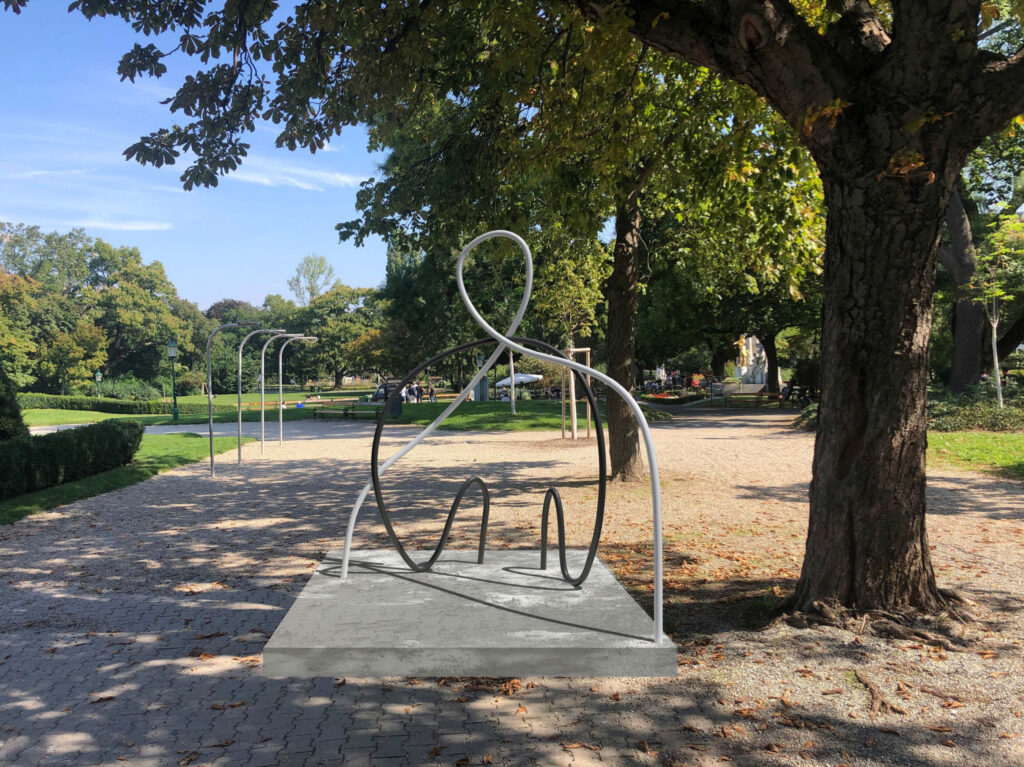 Initiated by viennacontemporary in cooperation with JP Immobilien and Kursalon Betriebs GmbH, the VCT SCULPTURE PROJECT is an important contribution to rendering contemporary art visible in public space in the capital of Austria.
In the middle of Stadtpark Vienna, a sculpture is realized in public space every year. Galleries participating in the fair are invited to submit proposals by artists they represent. The selected sculpture will be on display on its grounds until it is replaced at viennacontemporary 2024 by the following year's winner.
WINNER OF VCT SCULPTURE PROJECT 2023
viennacontemporary is pleased to announce that Artist Carola Dertnig, represented by CRONE Gallery, has been selected as this year's winner of the VCT SCULPTURE PROJECT. Her sculpture 'Feldenkreis_FI_001_Lucia Westerguard' was realized in Vienna's Stadtpark for viennacontemporary 2023.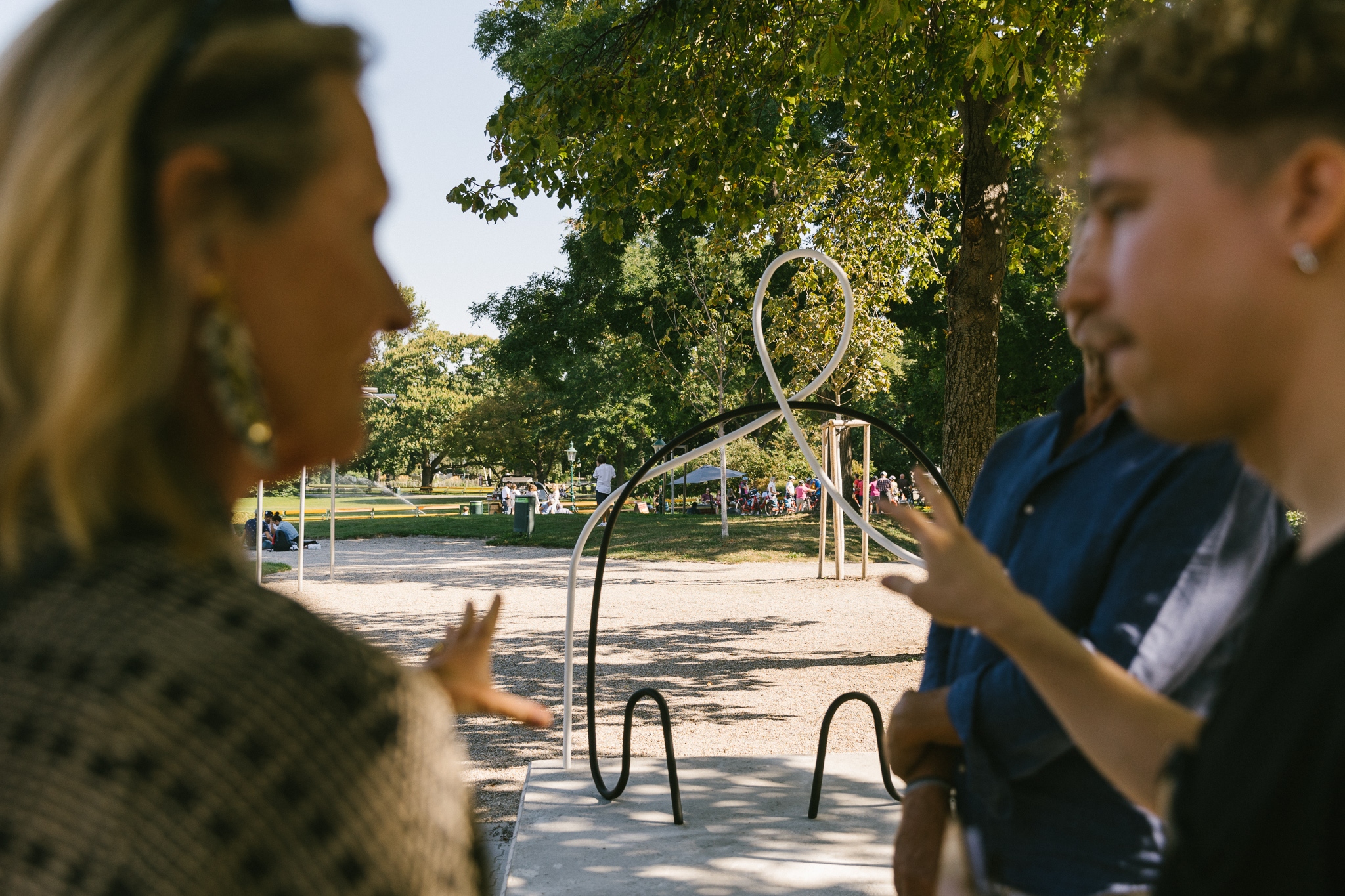 The sculpture was unveiled on 7 September 2023 at the fair with a musical performance by musician Susanna Gartmayer.
| | | |
| --- | --- | --- |
| | | Carola Dertnig, born in Innsbruck, has been head of the Performative Arts Department at the Academy of Fine Arts Vienna since 2006. Her work includes performance, video art, visual art, and photography. In 2013, she received the Austrian Art Award, and in 2022 the Cultural Award of the Province of Lower Austria. |
"Jogging through the Stadtpark, one encounters monuments to Johann Strauss, Franz Schubert, Franz Lehar, and Robert Stolz, a marble statue of painter Hans Makart, bronze busts of composer Anton Bruckner and Vienna Mayor Andreas Zelinka, under whose reign the Stadtpark was designed. Jogging further across the Stadtparksteg (architect: Hermann Czech) to the Donald Judd installation, one eventually realizes that a broad number of gentlemen, in all their facets, histories, and memoirs, dominate the Stadtpark. Except for the Mother and Child Fountain and the "Donaufrau", there are no monuments of female read individuals.  So it is necessary to create space for them in Stadtpark." – Carola Dertnig
Dertnig's sculpture, derived initially from movements and consisting of stainless steel tubes bent by hand, spans the arc to ephemeral performative art, paying homage to the luminary Lucia Westerguard.
The sculpture of Carola Dertnig has been selected by a jury comprised of Attilia Fattori Franchini, independent curator, author, and founder of KUNSTVEREIN GARTENHAUS, Lilli Hollein, General Director and Artistic Director of MAK, Reza Akhavan, Managing Partner of JP Immobiliengruppe, Boris Ondreička, Artistic Director of viennacontemporary.
Statement of the Jury:
"What makes the proposal strongest for us is the narrative behind the object – a tribute to circus artist, dancer, and saxophonist Lucia Westerguard (1912-2009), who often played her saxophone to audiences in the park in the very place where the sculpture will be placed. We consider it an essential feminist gesture to publicly place a female artist into the currently exclusively male monument landscape in the Stadtpark. We congratulate Carola on this great work and the well-deserved victory!"