PRIZES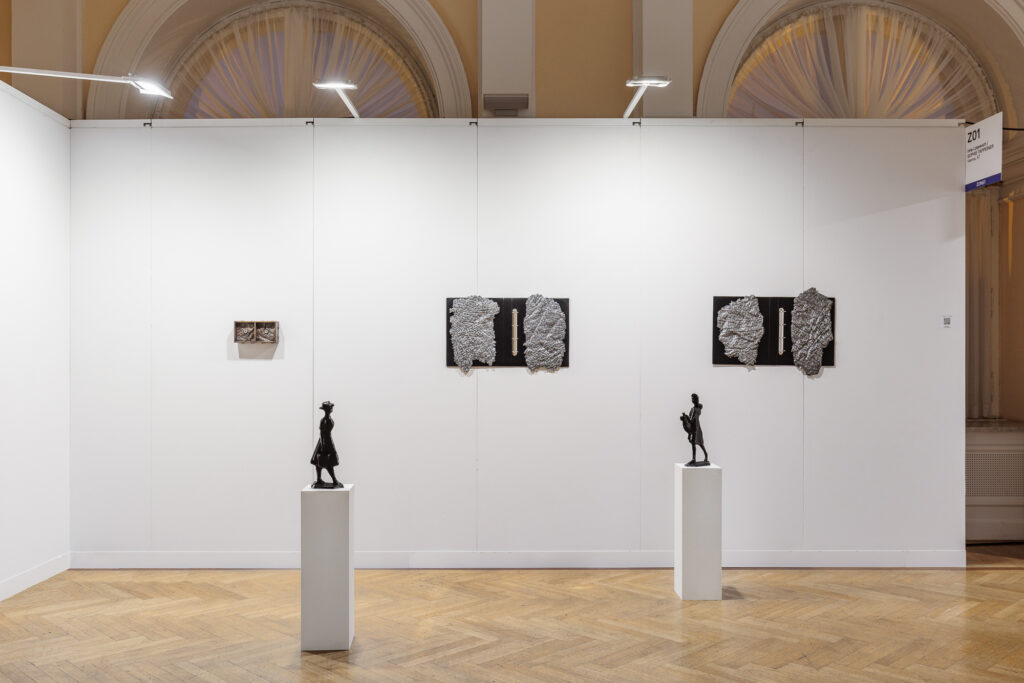 viennacontemporary | Bildrecht SOLO Award: Bildrecht honors Abdul Sharif Oluwafemi Baruwa and EXILE Gallery as winners of the viennacontemporary | Bildrecht SOLO Award 2023. After a tour of the preview, a jury of experts selected the fair's presence as the outstanding artist and gallery statement in an international context.
Jury statement:
"Abdul Sharif Oluwafemi Baruwa (*1975) convinced the jury with an installation of video, sculpture, drawing, and object. In it, one's own identity appears as a reflection of conflict-laden socio-political structures. The homeliness suggested by the images and objects is fragmented in itself and refers to current fault lines in society. Abdul Sharif Oluwafemi Baruw formulates explosive themes such as everyday racism, nationalism, and migration with a lightness that combines the poetic with the political. With this position, the stand represents the commitment of EXILE Gallery, which consistently establishes the link
between art and political history."
The goal is to support art creators and galleries alike. At the same time, it honors the gallery's commitment. The award is endowed with a total of 4,000 euros.
Jury 2023: Rainer Fuchs (MUMOK, Vienna), Maximilian Geymüller (Kunsthalle Wien), Roman Grabner (BRUSEUM, Neue Galerie
"I am very happy that we received the viennacontemporary| Bildrecht Solo Award together with the artist Abdul Sharif Oluwafemi Baruwa. It's a very coherent, but also somewhat daring solo presentation in the context of the fair." – Christian Siekmeier of EXILE
---
VCC x viennacontemporary Collectors Prize:
After long deliberations, the Vienna Collectors' Club jury, consisting of Hannah Ostan Ozbolt, Waltraud Orthner, and Nina Gscheider, awarded the prize of 1,000 euros and an interview in VORmagazine to the artist Irina Lotarevich, represented by SOPHIE TAPPEINER (featured photo). Not only the interesting presentation of the stand at the fair but also the thoughtful, cross-media works attracted the attention of all jury members.
It was also unanimously decided to award the work of the artist Matthias Noggler, represented by Layr, whose work impressed all the jury members.