"For those wishing to begin collecting, looking at emerging art is always the best beginning."
Francesca Gavin | Curator of ZONE1 2023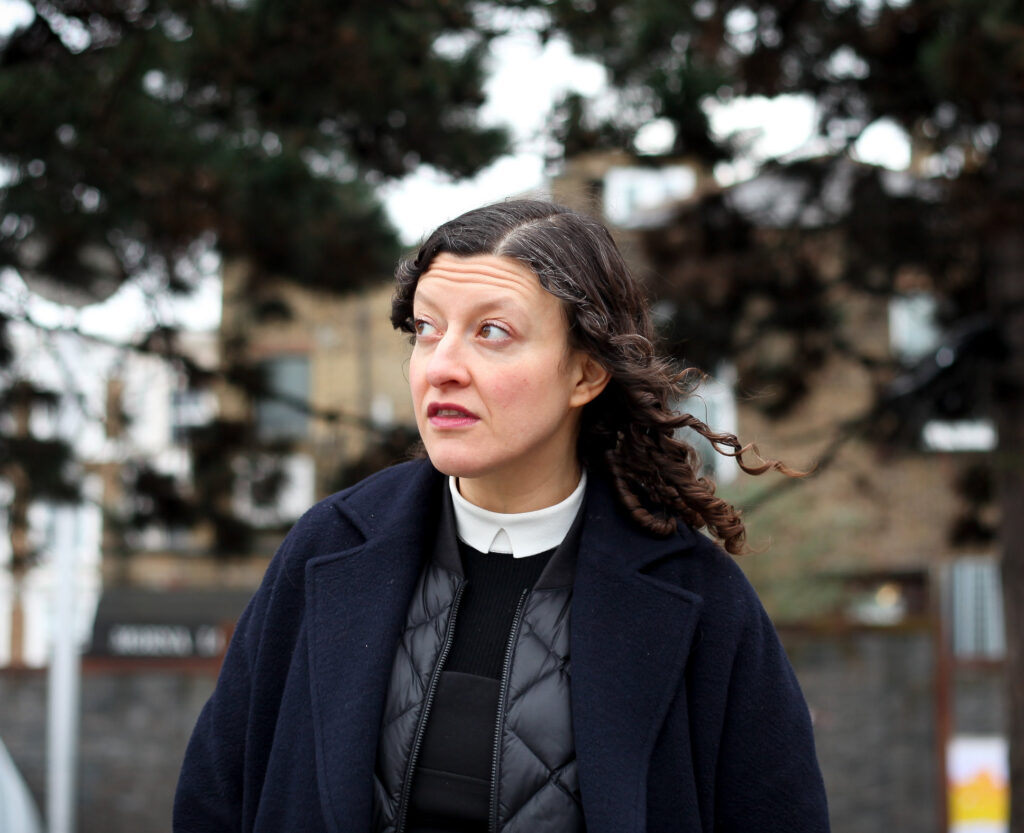 Francesca Gavin, curator of the ZONE1 shares her plans and thoughts on this year's special exhibition with us. Gavin, who lives and works both in London and Vienna, is widely regarded as one of the most influential voices in the contemporary art world.
---
Read the text version below
What can we expect from this year's ZONE1?
Francesca Gavin: Ten artists, all under 40, that in some ways are connected to Vienna and Austria. At the same time, they are quite international artists, either already based in Vienna for a long time, they have relationships or live there, or have studied there. Three of the artists are developing relationships with their galleries: Brishty Alam with Wonnerth Dejaco, Elisabeth Molin from Copenhagen showing at Sharp Projects, and Laura Põld, who is a Vienna-based sculpturer who is showing with Kojo from Lithuania. So, there is this interesting element of the international coming in.
I'm really interested in the fact that we are including quite a lot of sculpture. In recent years, so much work is being fixated on painting and I think it's really refreshing showing perhaps a shift amongst a generation of artists also looking at installation work, text pieces, multimedia work, and a lot of sculptural-based stuff.
According to which factors have you selected the participants?
I based the entire selection around the concept of nuance: I was looking for artists that refuse to be pigeon-holed, that are looking at the grey areas. It feels very fresh, it feels very for a new-generation kind of speaking, and I find this very fascinating. Also, I'm a huge fan of the art scene in Austria and I think this selection really reflects that.
What makes ZONE1 stand out?
We go to art fairs because we want to discover new artists. The ten artists working together here really indicate new directions in art, and I think that's quite exciting. Visitors will perhaps know some of the established galleries but not the emerging artists, so they will be really interested in seeing what the new wave is.
Obviously for those wishing to begin collecting, looking at emerging art is always the best beginning standpoint – pricewise and in terms of supporting an artist's career earlier on and developing relationships as the artists grows, I think this is quite an exciting period in an artist's career.
What, in your opinion, are criteria that make an artist "promising"?
A lot of institutions across Austria and Europe have looked at ZONE1 for new artists. So, promising in this context means the possibility for artists to be really taken seriously in the art world. Promising is also, let's be honest, an art market kind of concept, like this is a good piece that is perhaps worth investing in. But I always believe in investing in something you love because it's a very changeful market.
As a person who works in both regions – what are the main similarities or differences between the art scenes in Austria and in the UK?
In Austria – and in particular in the art schools in Vienna – they give people a lot of time to make work. There is so much space for artists to really give themselves space to create work, a different approach to time and I think that really affects the kind of work that is coming through. It's a little less heavy market-led and has a little bit more freedom.