Creative Talk: The Art Market and Questions of Feasibility and Sustainability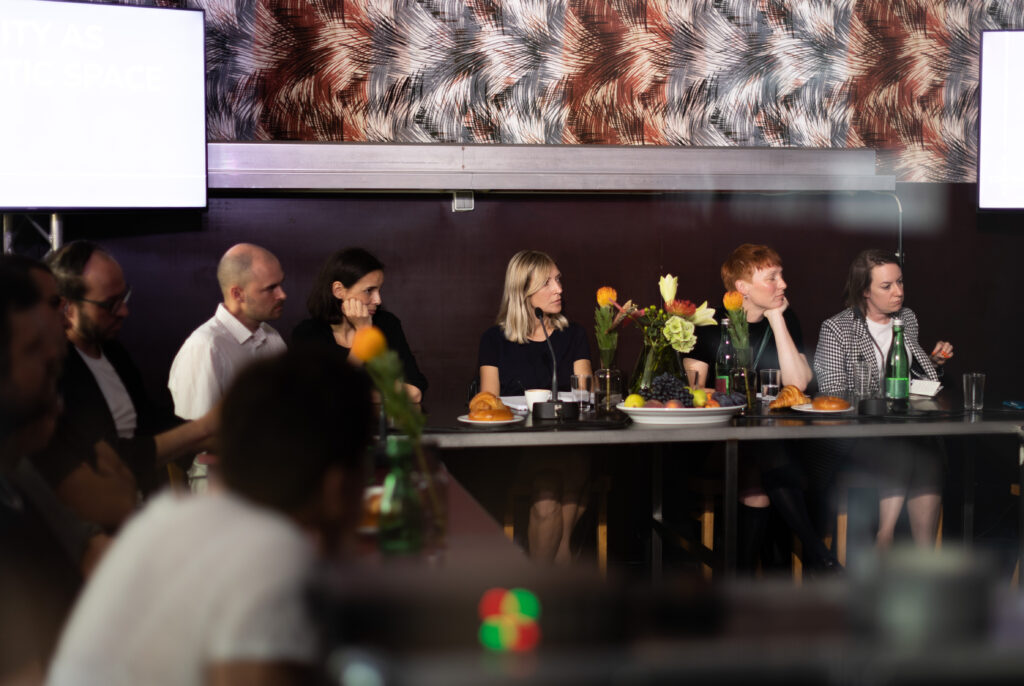 Young curators and critics from all over the world participate in this afternoon session featuring a number of short manifestations. Its primary purpose is to explore the relationship between creative urges and ways of its implication, preservation, and sustainability. It is a political question of the economy and ecology involved in the relationship between artists and institutions in the turbulently changing world we live in.
With the participation of Barok Dušan, Cédric Fauq, Storm Janse van Rensburg, Inga Lāce, Petrica Mogos, Ido Nahari, Laura Naum, Hila Peleg, Maria Ines Plaza Lazo, Lesia Prokopenko, Cory Scozzari, Ondřej Trhoň, Vera Zalutskaya.
Moderated by Tjaša Pogačar.
Location: Pavilion in Stadtpark
Creative Talk – with the kind support of the Austrian Business Agency