KIDS Workshop | ZOOM Mobil x viennacontemporary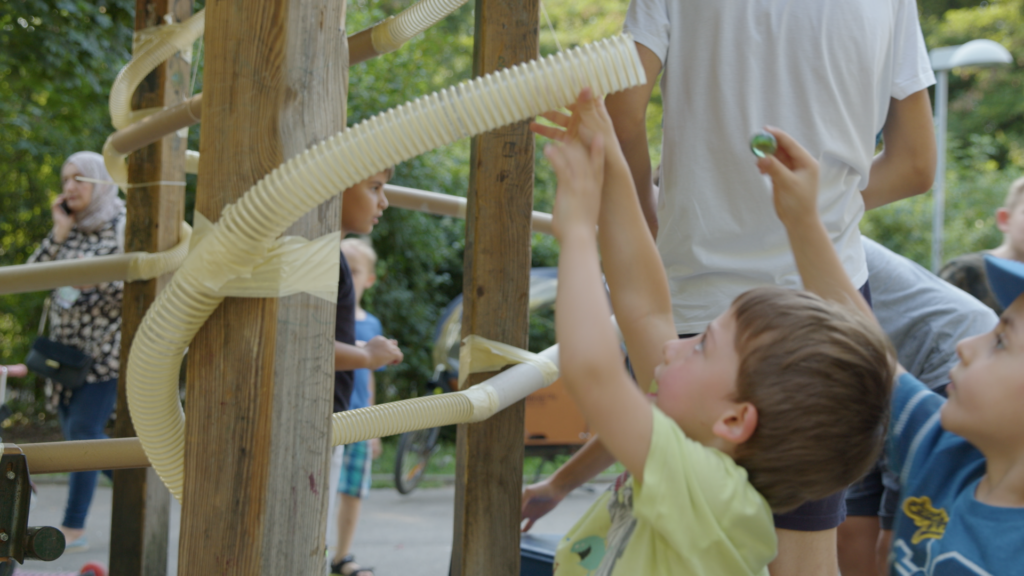 Any place can become a playroom, music, or animation studio. Using cardboard tubes, hoses, and tape, children invent adventurous marble landscapes, wild roller coasters, mysterious labyrinths, half-pipes, or ball carousels. Which marble rolls the fastest? Can marbles roll upwards? And who actually lives in our marble world? Together with the ZOOM team, children and young people build their own works of art as a part of viennacontemporary in the pavilion in the garden of Kursalon Vienna!
Meeting point is the pavilion at Stadtpark. Limited number of participants – please register at events@viennacontemporary.at.
KIDS Workshop can be held only in good weather.