A Perfect Day in… London
With viennacontemporary VIP Representative Leonie Mir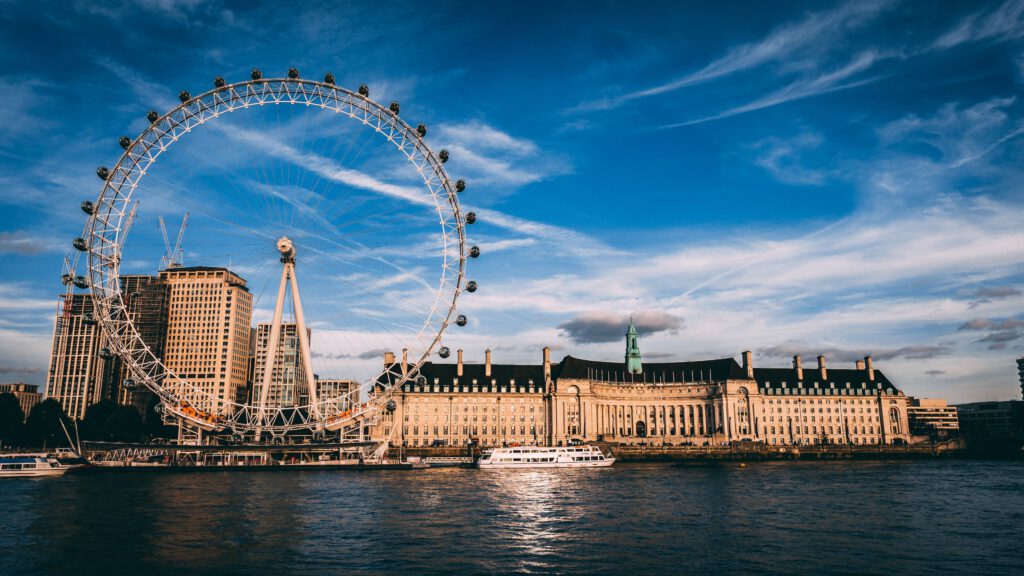 For already 13 years, curator and VIP representative Leonie Mir has been a happy Londoner by choice. viennacontemporaryMag had the pleasure to accompany her on an insider tour through one of the most exciting art cities in the world.
---
The good thing about London is that no matter what time of year you visit the city, the world's best exhibitions are always waiting. Still, I feel that right now, around Christmas time, there are particularly exciting things to discover.
The perfect art day in London ideally starts with breakfast at The Wolsley on Piccadilly. Not only is it incredibly chic, but you also start off close to the many galleries in Mayfair. All my favorite galleries there have great shows going on right now – starting with David Zwirner with an amazing exhibition by Marcel Dzama, moving on to Gagosian where you can see works by Lucian Freud, Francis Bacon, Frank Auerbach, and Michael Andrews, and Thomas Dane Gallery showing Jake Grewal, a very exciting young artist. White Cube is of course always worth a visit – currently there are the surrealist sculptures of David Altmejd to see – and last but not least Skarsted with a series of Georg Baselitz paintings from the 80s.
Then it's on to Soho, to Maximilian William, a young gallery from which we can definitely expect great things in the future. In addition to young artists, he shows old as well as deceased artists. He has his finger on the pulse of the times and offers a consistently strong curatorial program. Truly every exhibition is an immersive experience. Other notable young galleries include Sadie Coles, Alison Jacques, and Niru Ratnam, to name a few.
For lunch, I recommend Chucs, a charming little restaurant just across the street from David Zwirner and Ropac, where you always run into important art world figures. Let me put it this way: if you have something important to talk about, you'd better not go there, because you're guaranteed to run into old acquaintances. I like to order spaghetti pomodoro or chicken Milanese, which almost reminds me a bit of Wiener Schnitzel.
Freshly fed, you can devote your afternoon to the many contemporary institutions, most of which have free admission in London. A visit to the legendary Tate Modern is at the top of the list. Currently, four exhibitions worth seeing are concentrated there in one place: The impressive Cecilia Vicuña, whom I recently discovered at the Venice Biennale, Magdaleny Abakanowicz, Maria Bartuszová and, last but not least, Paul Cézanne. Hayward Gallery right next to the museum currently has a fantastic ceramics exhibition.
I would end the evening at Bar Italia in Soho – a quaint relic from the 50s that has no website, but fantastic cocktails.
If the day had more than 24 hours, you could of course go further into the East End and check out the galleries there. Art can be experienced here without end. After all, next to New York, it is the most important city for contemporary art in the West. Because London is so international, it really is a melting pot of cultures, where new, fresh projects are constantly emerging. There are countless young artists, art schools, residencies, and important smaller institutions like the South London Gallery and Camden. Naturally, there are also many large collectors and galleries that rightly feel they can sell well here.
My goal with viennacontemporary is to build an event that has as strong a pull as the London art scene – I want the whole world to travel to Vienna to see the latest developments. There's still a bit of work ahead, but we'll get there!
---
Explore Leonie's London on your own! Here are all locations:
---
LEONIE MIR
International VIP Representative viennacontemporaryA trained photographer, she moved from her native Munich to Madrid and Lisbon after graduation and then on to Paris after a few years, where she worked for Thaddaeus Ropac for seven years. She then opened the Paris office of Phillips de Pury & Co. auction house before settling in her dream city of London. In addition to her work for viennacontemporary, Leonie is now a freelance curator and consultant for buying and selling art. For the European Capital of Culture 2024 – Bad Ischl in Austria – she will design three exhibitions on the theme of ceramics. 
---