ZONE1
Curator: Franziska Sophie Wildförster
C04 Olivia Coeln I Georg Kargl Fine Arts
C02 Kathi Hofer I Gabriele Senn Galerie
C03 Katharina Höglinger I Wonnerth Dejaco
C06 Nikita Kadan I Voloshyn Gallery
C07 Jelena Micić I Galerie3
C08 Michèle Pagel I Meyer Kainer
C01 Dan Vogt I Shore
With the kind support of the Federal Ministry for Arts, Culture, the Civil Service and Sport.
---
The exhibition format ZONE1 exclusively features artists under 40, who live, work or have been educated in Austria. Since 2015, ZONE1 has been one of the highlights of the fair and highly valued by art experts and visitors. This year, it is curated by Franziska Sophie Wildförster
Vienna is a geographical and creative junction that has a rich history and continues to set new impulses. The reasons for this seem to be not only because of two excellent art academies and reliable state funding systems, but is also due to a general shift in attention, which in times of crisis moves away from the once undisputed art and financial metropolises. viennacontemporary, under the new artistic direction of Boris Ondreicka, is an attempt not only to depict and define these dynamics but also to expand them. I am happy to be a part of this enterprise with the curation of ZONE1, which reflects the vitality of the city. With a balance of galleries from the very beginning and those of the younger generations, ZONE1 showcases both emerging positions and those which have received less attention so far―a laboratory of sorts, where feminist, socioeconomic, and ecological approaches can be formulated."

— Franziska Sophie Wildförster

Franziska Sophie Wildförster is a curator based in Munich and Vienna. She is co-director and co-founder of Kunstverein Kevin Space in Vienna, which showed exhibitions and projects of Basel Abbas & Ruanne Abou-Rahme, Alex Baczynski-Jenkins, Lydia Ourahmane, Evelyn Toacheng Wang and Kandis Williams, and was curator of MINI / Goethe-Institut Curatorial Residencies New York in 2019. Between 2014 and 2017 she was a member of the curatorial department of Thyssen- Bornemisza Art Contemporary, where she was co-editor of various exhibition catalogs published by Sternberg Press. She authors essays for art magazines and publications regularly and has independently curated shows – most recently the group exhibition "Benefit of the Doubt" at Deborah Schamoni, Munich (2021). Starting in October she will be a doctoral candidate at the Vienna Academy of Fine Arts.
EXHIBITED ARTISTS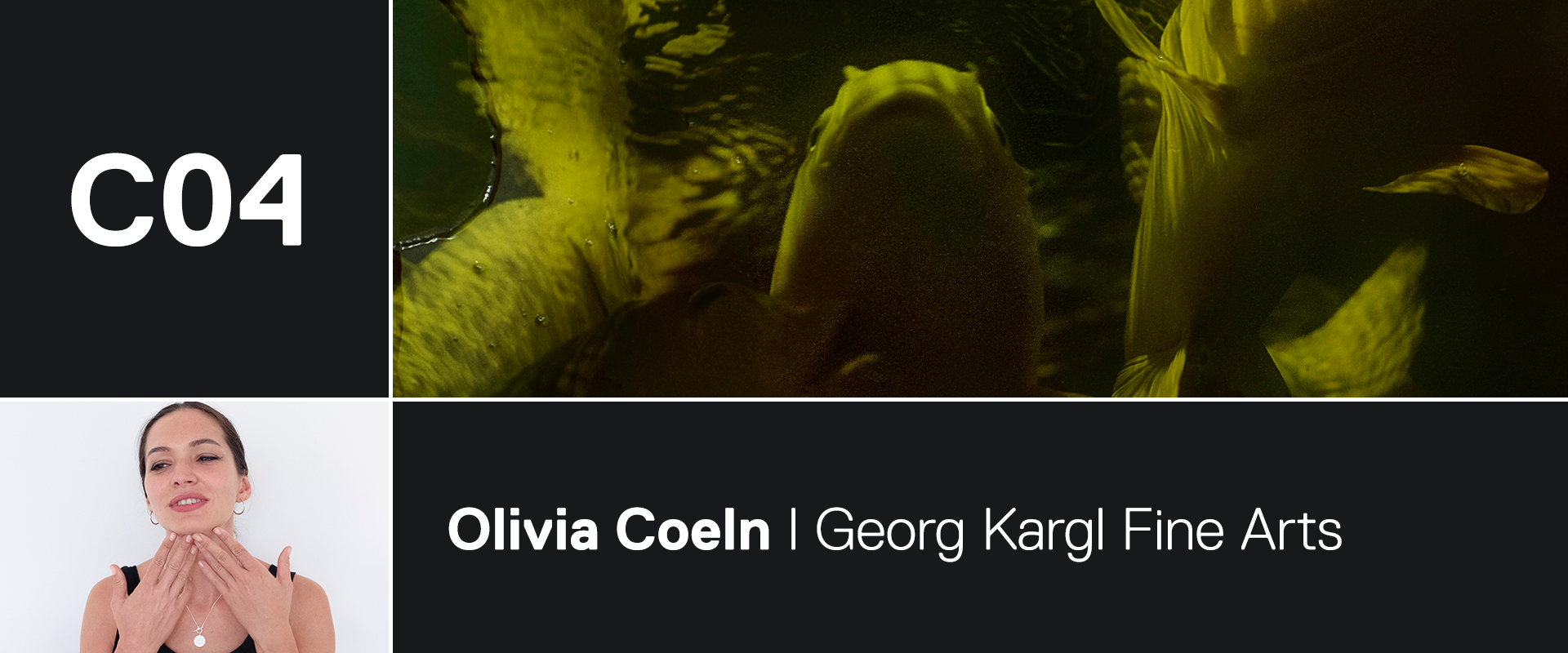 | | | |
| --- | --- | --- |
| Olivia Coeln, born in Vienna in 1991, lives and works in Vienna. | | Olivia Coeln is interested in the forms of projection and mystification of both human and non-human beings, as they emerge from folklore, fables, fairy tales, comics and films. Her ongoing series Carps shows photographs of koi carp taken in aquariums and zoos, with the post-production of the original images forming a central part of Coeln's working process. Gestures and facial expressions are digitally altered, colors, filters, lights are added and parts of different images are collaged. The Dutch fish auctioneer Adriaen Coenen illustrated a book in the middle of the 16th century in which he combined lifelike studies of different types of marine life as well as imaginary beings, such as dragons and sea monsters. Following this interplay of natural, fantastic and animistic fragments, Olivia Coeln condenses these differing elements into psychedelic picture montages. |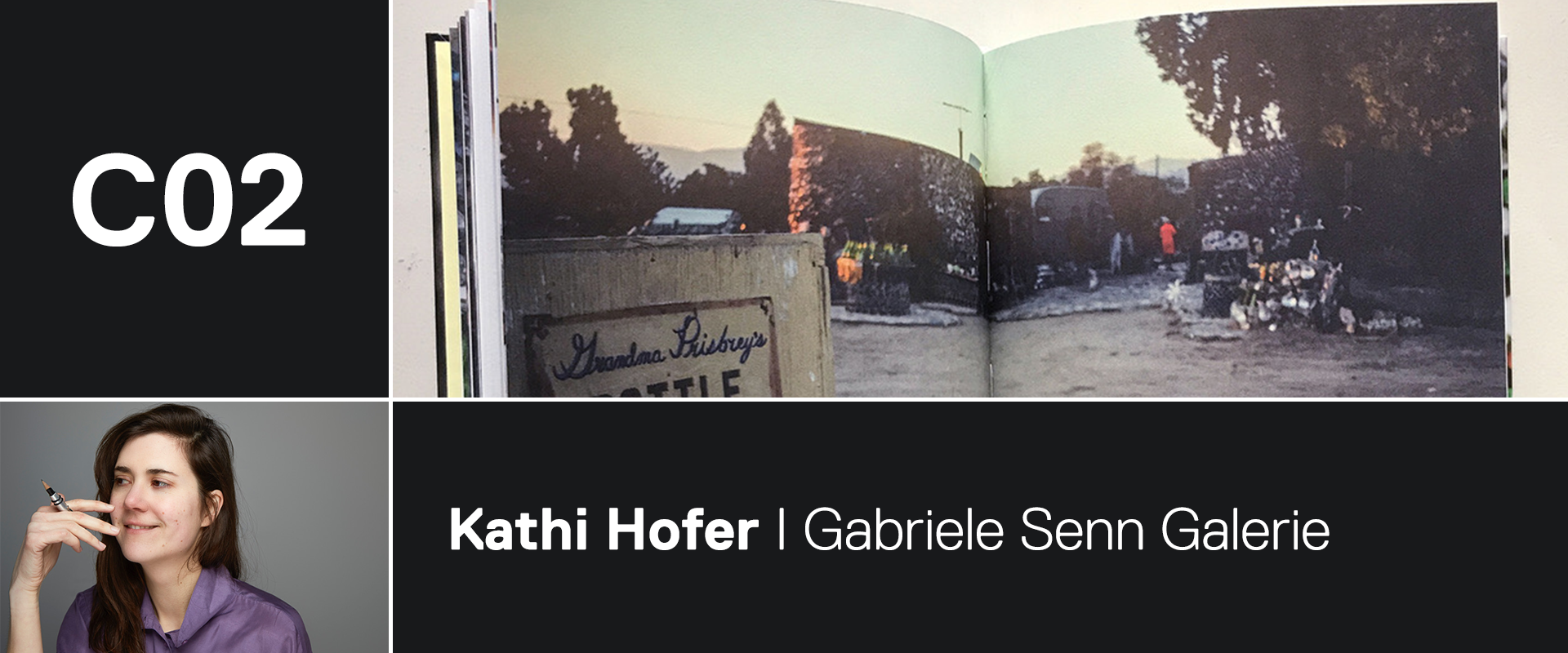 | | | |
| --- | --- | --- |
| Kathi Hofer, born 1981, is an artist based in Berlin and Vienna. | | After decades of nomadic living, American artist Tressa Prisbrey (1896-1988) settled in Simi Valley, California, where, without any formal training, she built an unparalleled village: "Grandma Prisbrey's Bottle Village." Between 1956 and circa 1972, Prisbrey laboriously mined a local landfill for glass bottles and other discards that she repurposed to create an architectural landscape of walkways, gardens and buildings initially intended to store and display her pencils—a collection of 17,000 items. "Like a pioneer, she built with the material at hand," architectural historian Esther McCoy wrote of her in 1974. Bottle Village was severely damaged by the Northridge earthquake in 1994, leaving behind architectural remains, the pencils, and an essayistic building and site plan written in 1960 that has autobiographical overtones. Today, what is left of the village is considered a California landmark and one of the few existing monumental art environments created by a woman. Largely unnoticed until now, Prisbrey's complementary essay recounts the "making-of" of each house, garden, sidewalk, fountain, wishing well, sculpture, and shrine. In it, Prisbrey nonchalantly analyzes the aesthetic, social, and economic values constituting a mid-20th century "California Dream" by analyzing contemporaneous scrap. The artist Kathi Hofer presents the first German translation of Tressa Prisbrey's extraordinary story. Together with the original English text, she has created an 'artist's artist's book' that builds on both Hofer's own conceptual bricolage practice and Prisbrey's spirit of recycling. |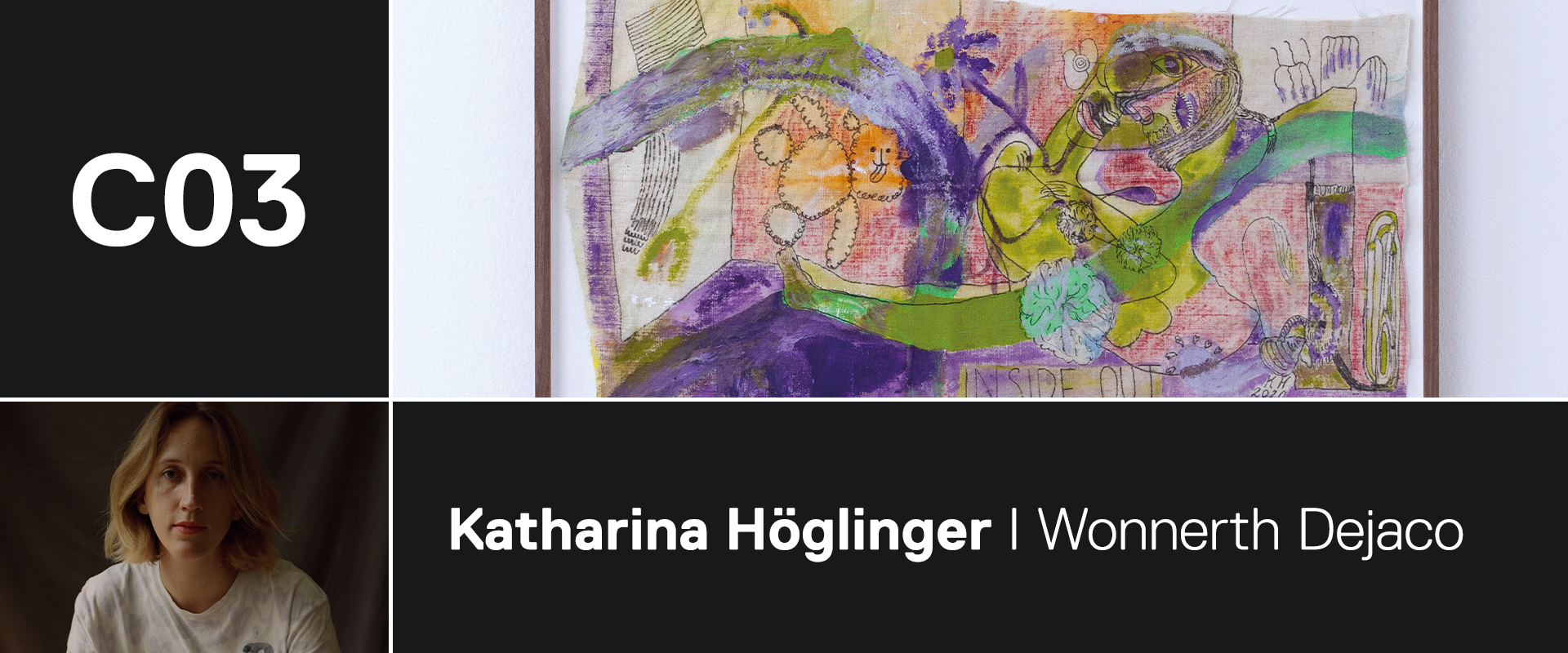 | | | |
| --- | --- | --- |
| Katharina Höglinger, born in 1983, lives and works in Vienna. Diploma in Painting/Fine Arts at the University of Arts and Design Linz in 2011, scholarship at Kunsthochschule Weißensee, Berlin, at the department of art theory. Recent shows ­including at Wonnerth Dejaco (Vienna), Weston ­Studios, Royal Academy of Art (London), Galeria Quadrado Azul (Lisbon), Belvedere 21 (Vienna), Fettes College (Edinburgh), Cassandra Cassandra (Toronto), Cooper Cole (Toronto), Tower (Vienna), Supermala (Madrid), Feÿ – Rencontres d'arts (Bourgogne, France), M.I/mi1glissé (­Berlin), ­Calaboose (Montreal), Futur II (Paris), and City Surfer Office (Prague). Together with Miles Starr she founded the curatorial ­project SORT. | | Katharina Höglinger's work is fueled by an irresistible drive to reclaim positions of social agency from within the field of contemporary artistic production – between art historical models, the local and global art networks, and the all-encompassing sea of images of social media. Feeding her personal everyday experiences into the machine that is her seemingly carefree re-appropriation of artistic styles and techniques, the artist actively re-inhabits the material and immaterial spaces that make up our social reality. In doing so, Höglinger creates works of an unmistakable lightness and humor that, nevertheless, tell stories of existential severity. |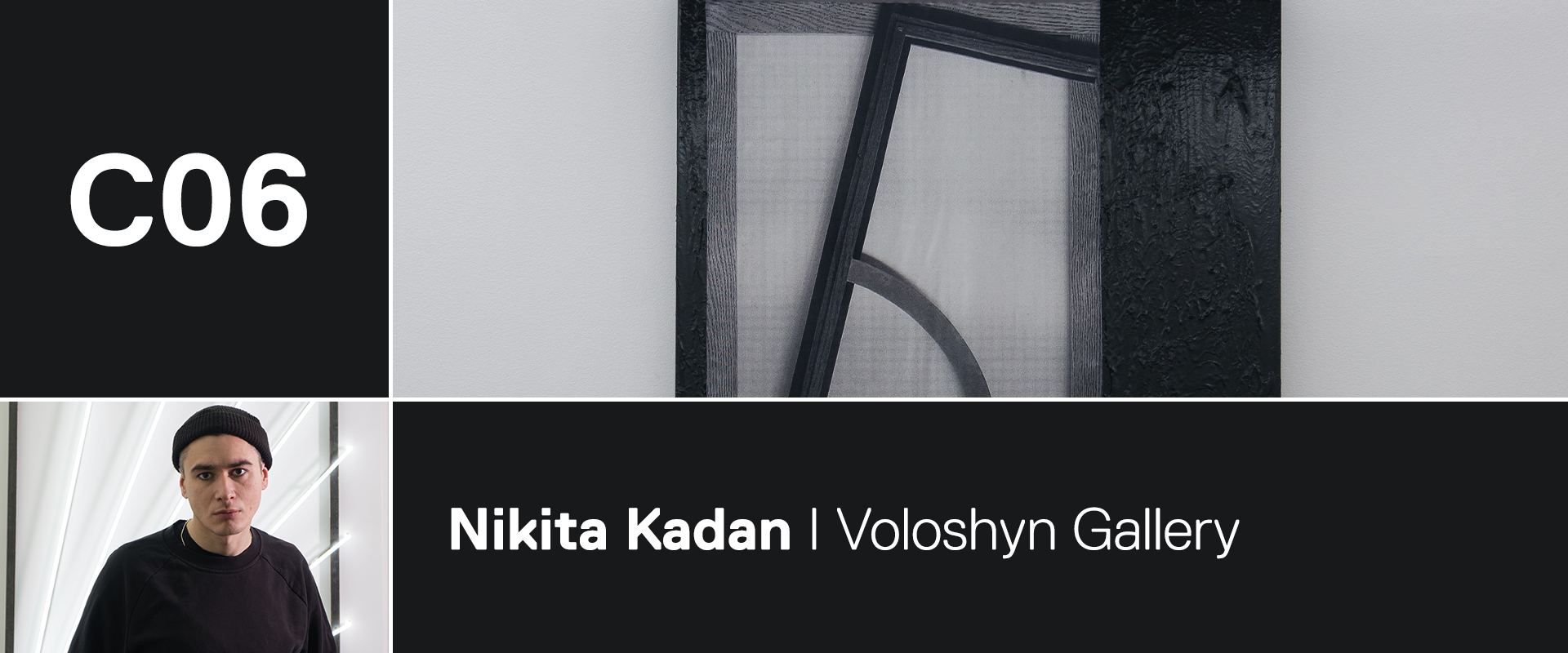 Nikita Kadan is one of the leading figures in Ukrainian art. He is a member of the artist group R.E.P. (Revolutionary Experimental Space) and founding member of Hudrada (Artistic Committee), a curatorial and activist collective.

Nikita Kadan was born 1982 in Kyev.

In the series "Broken Pole", the artist turns to avant-garde works, but with contemporary interpretation. Nikita Kadan shows the present state's approach to monuments from the communist period.

These monuments have been left to decay or been destroyed.

The BROKEN POLE consists of iron shields covered with hot, and then frozen resin, and photographs printed on silk fabric with images of ruins at the site of hostilities in Donbass. These are photos Nikita Kadan took in 2015 and photos of lost avant-garde works by Vasyl Yermilov.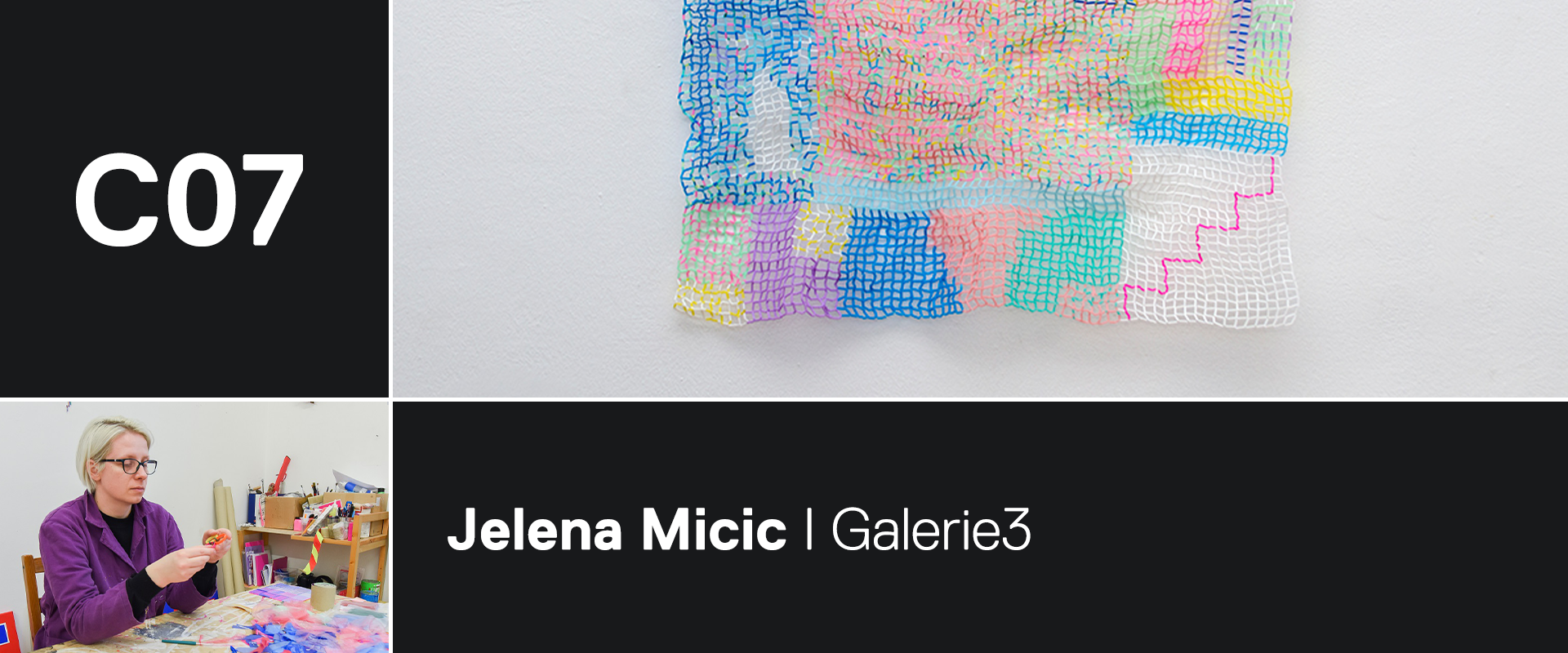 | | | |
| --- | --- | --- |
| Jelena Micić, born 1986, Knjaževac, Serbia, graduated with distinction from the Academy of Fine Arts Vienna (2020) from the textual sculpture class (Mentor Heimo Zobernig). MA in Philosophy (2012) and graduated philologist of Scandinavian languages (2010) University of Belgrade. She was awarded the Dimitrije Bašičević Mangelos Art Award (2021), Würdigungspreis der Akademie der bildenden Künste Wien for Excellent Artistic Theses (2020), Ö1 Talentestipendium Bildende Kunst (2018) and kültür gemma! Fellowship (2018). Her works are in the collection of the Federal Ministry of Austria (Artothek des Bundes) and in the collection of the City of Vienna. Micić is founder of the informal group UMETNIK*. She lives and works in Vienna as an artist and curator. | | Jelena Micić's special interest lies in the investigation of different cultural and socio-political aspects of color and color systems. Most of her artistic practice includes field work and research-based collecting of visual information. Appropriating the everyday, her work often presupposes chosen patterns of human behavior and acts accompanying their presence. Recently banned disposable plastic is the raw material for Micić's works presented at viennacontemporary 2021 by Galerie3. |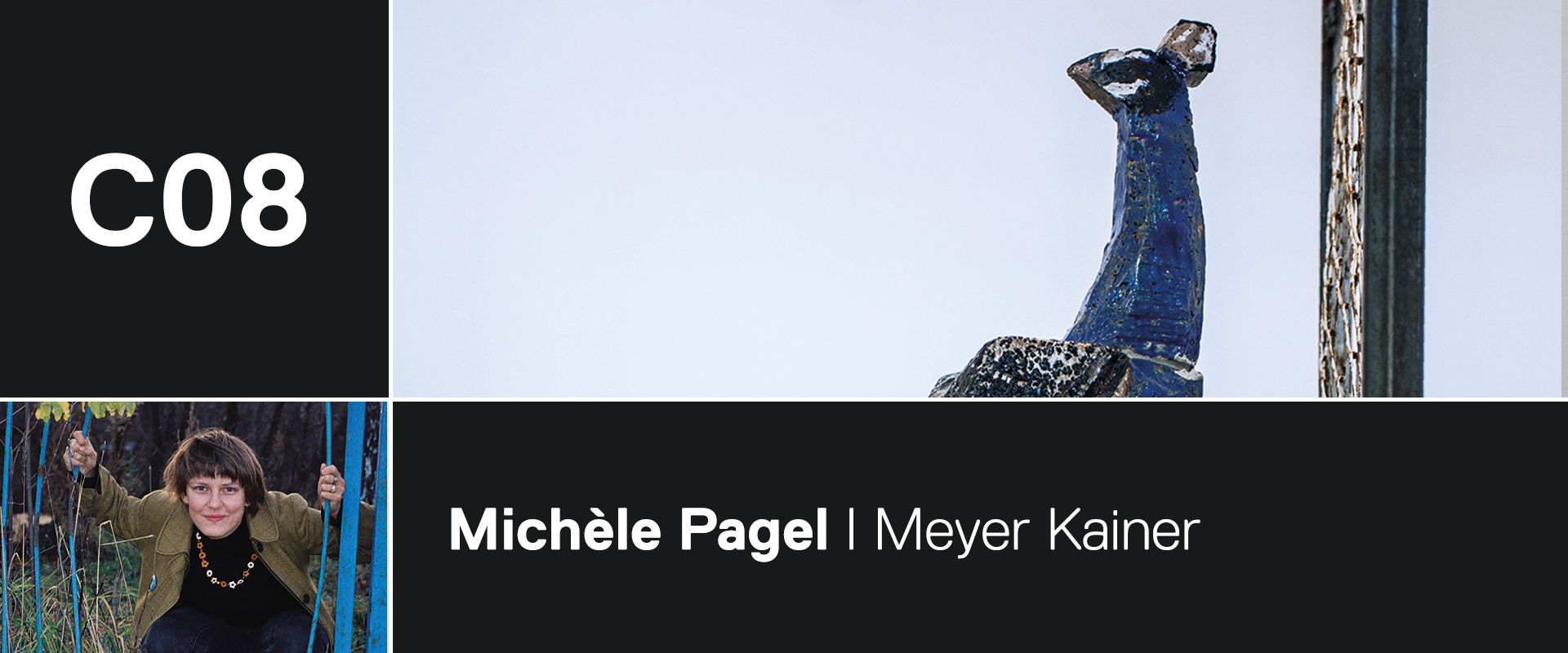 Crrreature Of Habit /  Das Glück ist ein Vogerl
Sculptural room installation, 2021

The installation CRRREATURE OF HABIT is part of a series of works entitled DAS GLÜCK IST EIN VOGERL, which brings together a series of installations in which sculptures of birds are placed in an environment of objects from the human world. Playing with the traditional symbolism of the ceramic bird figure, the installation functions in equal measure as a pedestal and as a setting of the colorful and detailed sculpture in a gray allegory of everyday life. In the case of CRRREATURE OF HABIT, the protagonist is a life-size male peacock sitting behind a freestanding fence door with its full weight on a perch, gazing behind it into an anteroom mirror.

The viewer can only look into the peacock's eyes in the mirror – and himself only behind bars. According to one of my common sculptural practices, the peacock is composed of bricks that have been carved in their raw state and then fired and glazed several times. The handling of this raw material introduces the ceramic working method to materials of the building industry and architecture, so that the creatures created from this building material vexingly belong to both worlds.

The seemingly simple installation of the old garden door, the welded frame, the rough concrete blocks, and the mirror on the wall becomes, through the figure in its center, a labyrinth of vantage points in which the peacock's tail of bricks seems feather-light and the situatedness of the peacock reeks of self-imposed imprisonment.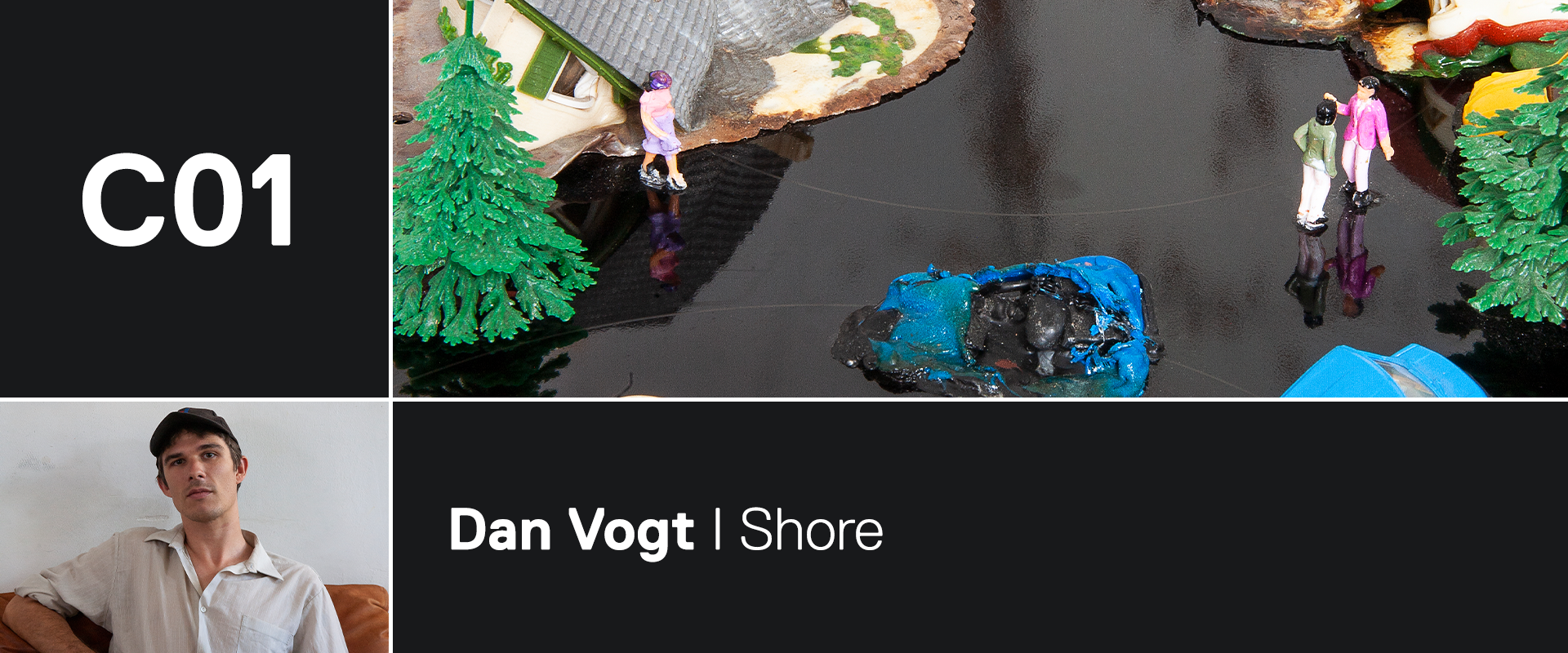 | | | |
| --- | --- | --- |
| Dan Vogt, born 1989 Kitchener, Canada, lives and works in Vienna. | | Dan Vogt is an artist currently living and working in Vienna. He explores the relationship between the public and the private – the inside and the outside. His work, spanning various media, is narrative in structure and often contains parts of the artist's own personal history. |