Prizes 2019
viennacontemporary | Bildrecht SOLO Award
Aimed at supporting artists and galleries alike, the annual viennacontemporary | Bildrecht SOLO Award honours an artist at a turning point in his or her career as well as an ambitious statement of a gallery. With the involvement of an independent jury of experts, Bildrecht, the Austrian Collecting Management Organisation, awards this year's prize for an outstanding solo presentation during the Preview of viennacontemporary on September 26. 2,000 euro are awarded to an artist as well as to the exhibiting gallery.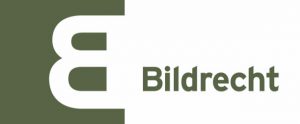 Q21 viennacontemporary Artist-in-Residence Prize
Once again, the Q21 viennacontemporary Artist-in-Residence Prize in partnership with EIKON – International Magazine for Photography and Media Art will be awarded. The prize allows an artist to work and live in a studio at the MuseumsQuartier complex for two months. The artist, selected by a jury, also receives a 2,100.- euro bursary. The work produced by the artist over the residency period will be presented at viennacontemporary the following year. The winning artist will also be featured by EIKON magazine.
The Q21 viennacontemporary Artist-in-Residence Prize for 2019 is awarded in the field of artistic photography and media art. Artists working in the medium of photography or in new media are invited to apply. On the jury panel are Elisabeth Hajek (Artistic Director, Q21 frei_raum exhibition space and Director of the Q21 Artist-in-Residence Programme), Nela Eggenberger (Chief Editor, EIKON), Marcello Farabegoli (freelance curator) and Johanna Chromik (Artistic Director viennacontemporary).