Prizes 2019
viennacontemporary | Bildrecht SOLO Award
Bildrecht has selected Marina Sula and Gabriele Senn (Galerie Gabriele Senn, Wien) as the winners of the viennacontemporary | Bildrecht SOLO Award, which amounts to a total of 4,000 euros.
After a preview tour of viennacontemporary 2019, a jury of experts found the presentation to be an outstanding artist and gallery statement in an international context.
MARINA SULA
Gabriele Senn Galerie, Wien
ZONE 1
In her installations, Marina Sula examines ambivalent systemic dynamics between individuals and society in relation to the logic of institutions and the reception of art. With her exhibition booth' artistic approach to a waiting room, Sula connects two spheres and reflects on social and artistic
standardizations, 
time, consumption, and hedonism. The interplay between location reference, various contemporary media and aesthetics, as well as the involvement of the audience was particularly convincing for the jury.
JURY 2019:
Maximilian Geymüller (Kunsthalle Wien), Roman Grabner (BRUSEUM, Neue Galerie Graz), Nina Schedlmayer (freie Kunstkritikerin), Hemma Schmutz (LENTOS & NORDICO Linz), Tina Teufel (Museum der Moderne Salzburg), Günter Schönberger (
Bildrecht
Wien).
_________
The viennacontemporary | Bildrecht SOLO Award acknowledges the work of artists and galleries alike. The awarded artistic position should demonstrate great potential, while, at the same time, the gallery's special commitment is required.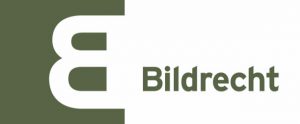 Q21 viennacontemporary Artist-in-Residence Prize
This year the Q21 viennacontemporary Artist-in-Residence Prize in partnership with EIKON – Inter- national Magazine for Photography and Media Art is awarded to the Berlin-based artist Laura Schawelka. The prize allows an artist to work and live in one of the nine artists' studios of the Q21 (www.q21.at) at the MuseumsQuartier complex for two months. The artist, selected by a jury, alsoreceives a 2,100.- euro bursary. The work produced by the artist over the residency period in Q21 will be presented at viennacontemporary the following year, 2020. The winning artist will also be featured by EIKON magazine.
Jury statement: With lm and photography, which she arranges into multi-layered installations,Laura Schawelka (born 1988 in Munich, studied at the University of Fine Arts – Städelschule,Frankfurt am Main, with Tobias Rehberger) creates a beguiling remix of quotations from our me- diatized present. Using video-editing software, the artist creates hybrids between moving and still images that present themselves to viewers in such a fascinating, so oddly satisfying way that theycan hardly escape Schawelka's world, which oscillates between commodity aesthetics and foodporn, between digital coolness and material sensuality.
The Q21 viennacontemporary Artist-in-Residence Prize for 2019 was awarded in the eld of artisticphotography and media art. Artists working in the medium of photography or in new media were invited to apply. On the jury panel were Elisabeth Hajek (Artistic Director, Q21 frei_raum exhibition space and Director of the Q21 Artist-in-Residence Programme), Nela Eggenberger (Chief Editor, EIKON), Marcello Farabegoli (freelance curator) and Johanna Chromik (Artistic Director vienna- contemporary).