Focus 2016: Ex-Yugoslavia and Albania
This special showcase, curated by Adela Demetja, explores a region in Southeastern Europe: ex-Yugoslavia and Albania. While alternative and independent art spaces were founded in the 1970s in Western Europe and the USA in opposition to the art market, with their development playing an important role for the emergence of institutional critique, the alternative art scene in ex-Yugoslavia and Albania has emerged and developed for exactly the opposite reasons: the lack of contemporary art institutions and the absence of an art market. Therefore, the independent art spaces played a significant role in the establishment of a system of contemporary fine art in this region and in its communication beyond the borders. In some cases, they are the only places where communication and discourse about contemporary art can take place.
In light of the momentous changes that have occurred in this region and the sustained financial crisis, culture is the field which has suffered the most. The effects can be read from the current problems of public cultural institutions. Hence, the independent art spaces are currently the decisive sites for contemporary art.
The Focus will include works by young and established artists from these countries presented by institutions like Apoteka Space for Contemporary Art (HR), Galerija Alkatraz (SVN), Serious Interests Agency (MKD), Tirana Art Lab – Center for Contemporary Art (ALB), and Sok Zadruga (SRB).
Supported by the Austrian Federal Ministry for Europe, Integration and Foreign Affairs.

With support from the Austrian Cultural Forum Belgrade.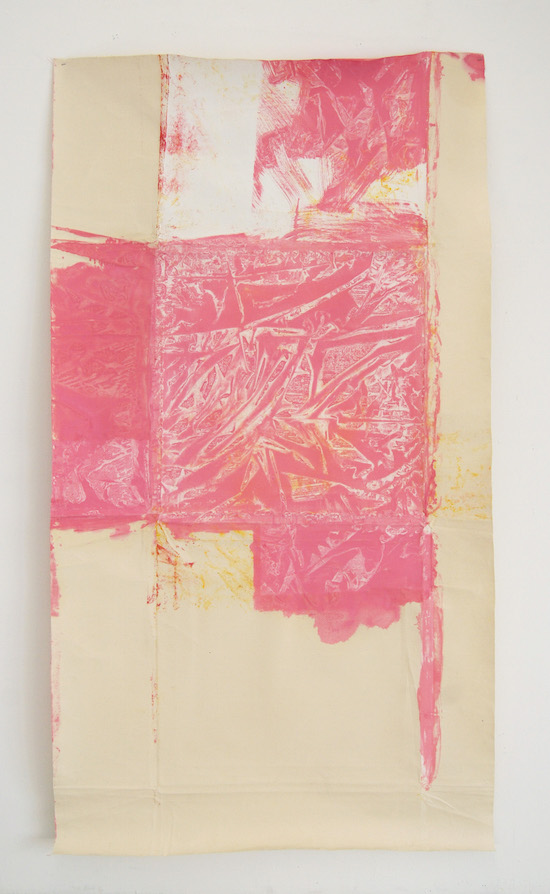 Dino Zrnec, Untitled © courtesy Apoteka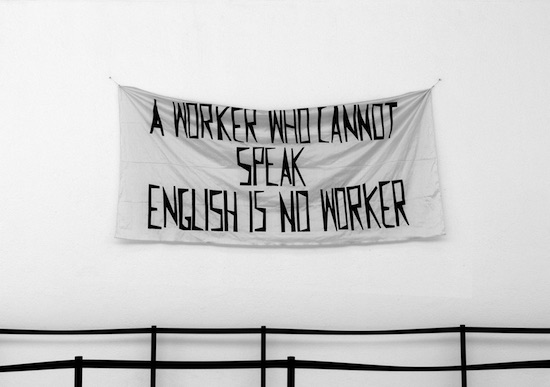 Nada Prlja, A Worker Who Cannot Speak English is No Worker, 2008 © Serious Interests Agency, with thanks to Mladen Stilinovic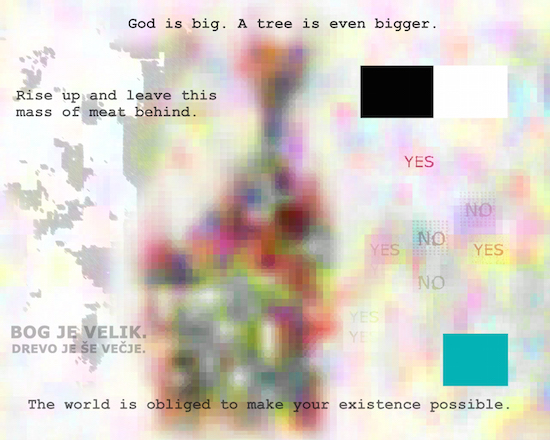 Neven Korda, New New Films, 2001 – 2002 © courtesy Galerija Alkatraz.jpg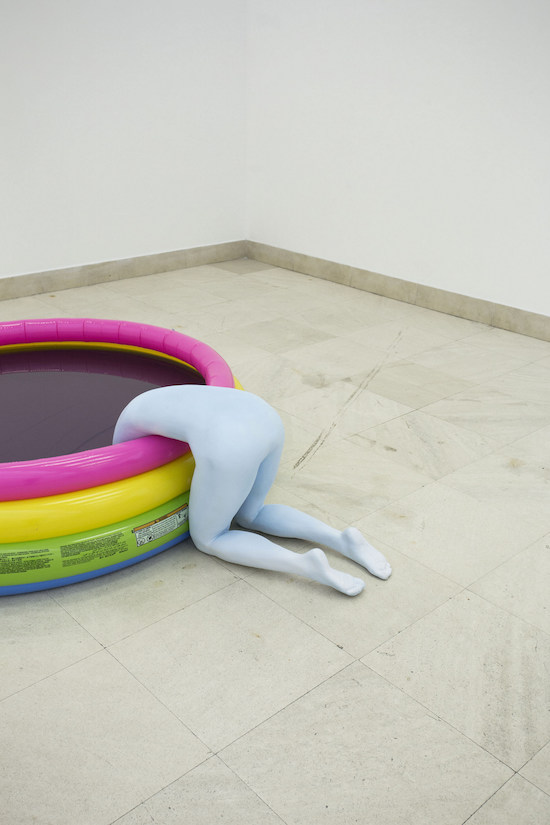 Slavica Obradovic © courtesy Sok Zadruga