Focus 2018: Armenia I DREAMING ALIVE
Organizer: Armenia Art Foundation
Curator: Sona Stepanyan
Booth G01 / G02
The velvet revolution of love and solidarity, which took place in May 2018, directed the world's attention to Armenia, a former republic of the Soviet Union in the South Caucasus. This unprecedented case in the history of the young state has questioned the boundaries of professional identity, uniting citizens online and offline, breaking down the distance between the center and the periphery, approaching step by step the main square of the capital city, Yerevan. One of the features of this revolution is that it succeeded in erasing the barriers between the artistic and the non-artistic, when each word from the political stage was immediately reinterpreted in an artistic context, and politicians used a vocabulary that had been developed in artists' studios. Finally, a space was established that was dialogic in contrast to a hierarchical space that would oppress the artist and turn him or her into a marginal element.
The artistic gesture had been the only way to protest so far.  Artists – the permanent and invisible fighters against authoritarian regimes – came closer to their dream and thus found themselves in a transitional reality, whose discursive boundaries cannot yet be clearly defined. Once, the romantic 80s, dominated by perestroika, brought the first spirit of freedom, disobedience to official structures, bringing together visual artists, poets, musicians, who actively published manifestos and released samizdat, representing "Western, forbidden" art in Armenia. The ambitious 90s formed the first independent institutional agenda (the emergence of the Armenian Center for Contemporary Experimental Art (1992), the Venice Biennale Pavilion (1995), and Gyumri Contemporary Art Biennale (1998) and paved the way for the development of new media, such as video-art and performance. It was followed by the street actionism of the 00s, which, in a burst of solidarity, united artists and activists, contributing to the emergence of the Armenian public art and street art. Finally, one cannot help mentioning the frustration and apathy that are also present in the history of this struggle – the power nap of the 10s becomes the result of such an artistic stagnation caused by despair over the unchanging power that suppressed freedom. At the same time, Armenia has always been in parallel with the "outsidedness" of an active diasporal artistic gesture, projecting ideas about a home outside Armenia. One cannot mention the new wave of inspiration and institutionalisation that was brought by the Armenian pavilion at the 56th Venice Biennale of 2015, in which they presented diaspora art under the title Armenity – the emergence of Armenia Arts Council and the first edition of SRANDART – Triennial of Contemporary Art in 2017. But one way or another, internal artistic activity was provoked by political and cultural realities, often being an instant reaction and a way to stay in between reality and an illusory life.
The turning point that we are witnessing now opens the way to a new system of inclusive and effective institutions and equal opportunities. Dreaming Alive tells about the discourse of the latest three decades of Armenian contemporary art through catalogues and interviews gathered in the mediatheque zone. It sets today's current art map and offers a glimpse of the Armenian realities in the rethinking of six contemporary artists.
The corpus of the exhibition is a selection from the six projects conducted by the winners on the 1st and 2nd open-call of Armenia Art Foundation. The artists exhibited include: Ayreen Anastas & Rene Gabri, Mher Azatyan, Arman Grigoryan, Piruza Khalapyan, Rebecca Topakian, Mika Vatinyan.
The screening of the work And You, What Do You Seek? by Ayreen Anastas & Rene Gabri will take place at the Talks Area (C32) on the 27 September at 1:15 pm. For details, please see the Talks Program. 
Sona Stepanyan is a curator at Armenia Art Foundation (Yerevan) and co-founder and member of the curatorial studio Triangle (Moscow). Previously she worked at the education department of Garage Museum of Contemporary Art. Stepanyan graduated from Svobodnie Masterskie curatorial school, the Critics and Curatorship program of UNIC Institute, and State Moscow Pedagogical University. Her independent exhibitions include Power Nap (2018; Yerevan Museum of Modern Art), Project with an Accent (2014; Random Gallery Moscow), Ward Number Laughter (Moscow Museum of Modern Art, 2013).
Armenia Art Foundation (AAF) is an independent non-profit organization aiming to support the development of contemporary art in Armenia. Based in Yerevan, it was established in 2016 by art historian and museum specialist Anush Zeynalyan and businessmen of Armenian origin David Nazaryan and Rafael Nazaryan. AAF supports artists by providing financial support for art projects while initiating new artistic and educational projects in Armenia, which involve local and international artists, curators and theorists.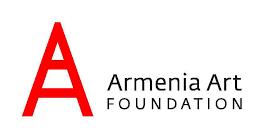 With the kind support of:
Partner: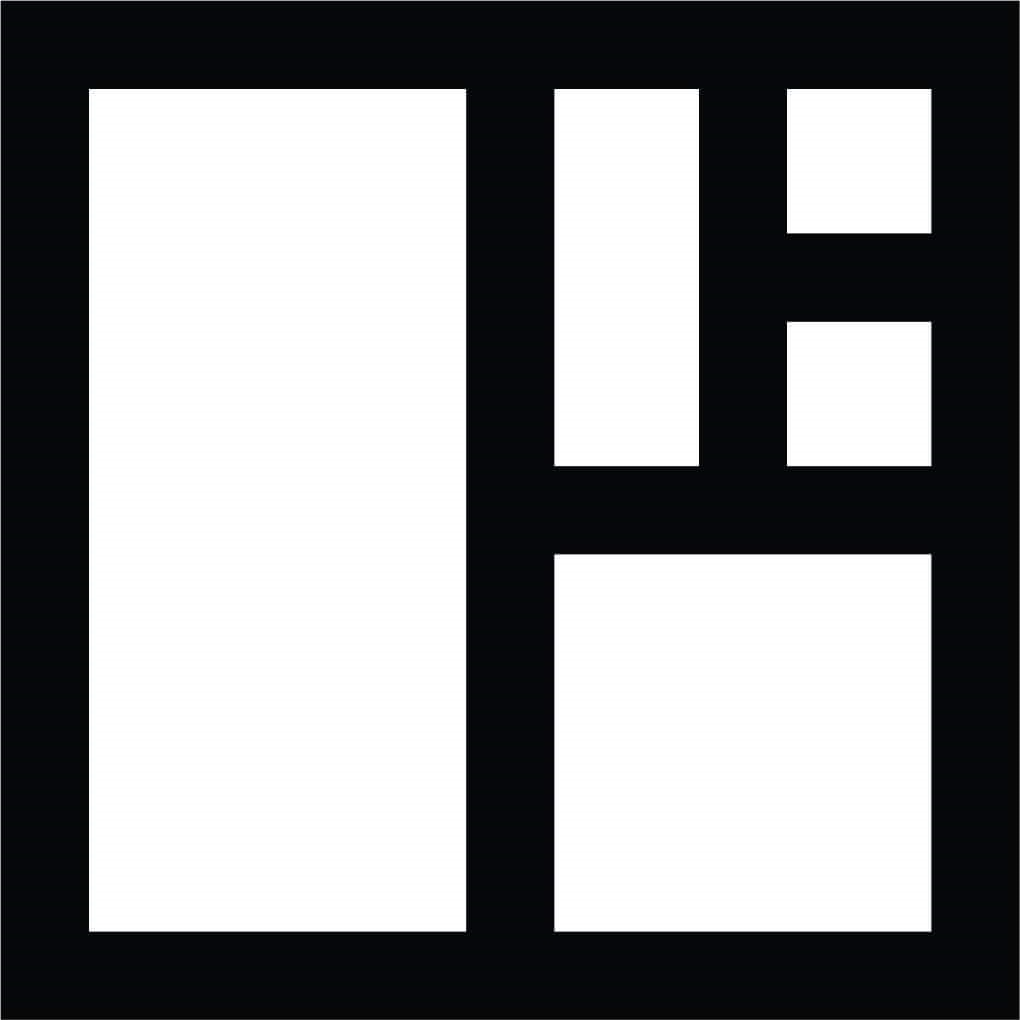 Piruza Khalapyan (b. 1983) is a photographer and member of the 4plus organization, which aims to unitefemale Armenian documentary photographers. She started working as a professional photojournalist in 2006 and currently focuses on personal artistic projects related to the current socio-political situation in Armenia, dealing with personal and collective post-Soviet memories and national identity. Piruza has won the film award of ES EM Film Festivalfor best documentary and the NA/NE Contest for Journalists (British Council in Yerevan, OSCE Yerevan Office, UN Foundation). She lives and works in Yerevan, Armenia.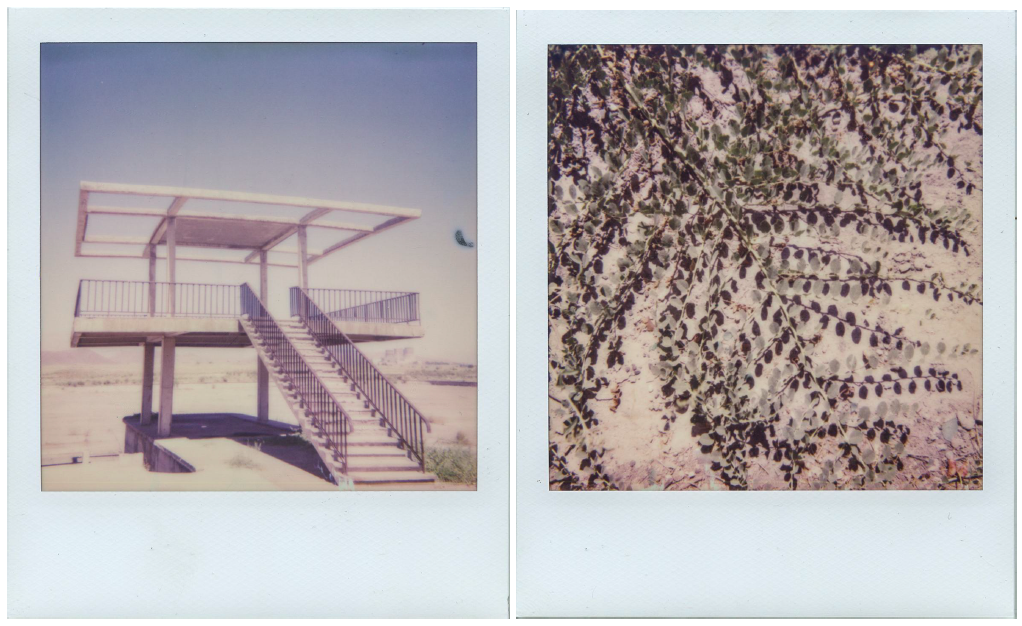 Piruza Khalapyan | My Place Is Empty (Memory of a Disappearing City)
2017, photography, various sizes, courtesy of the artist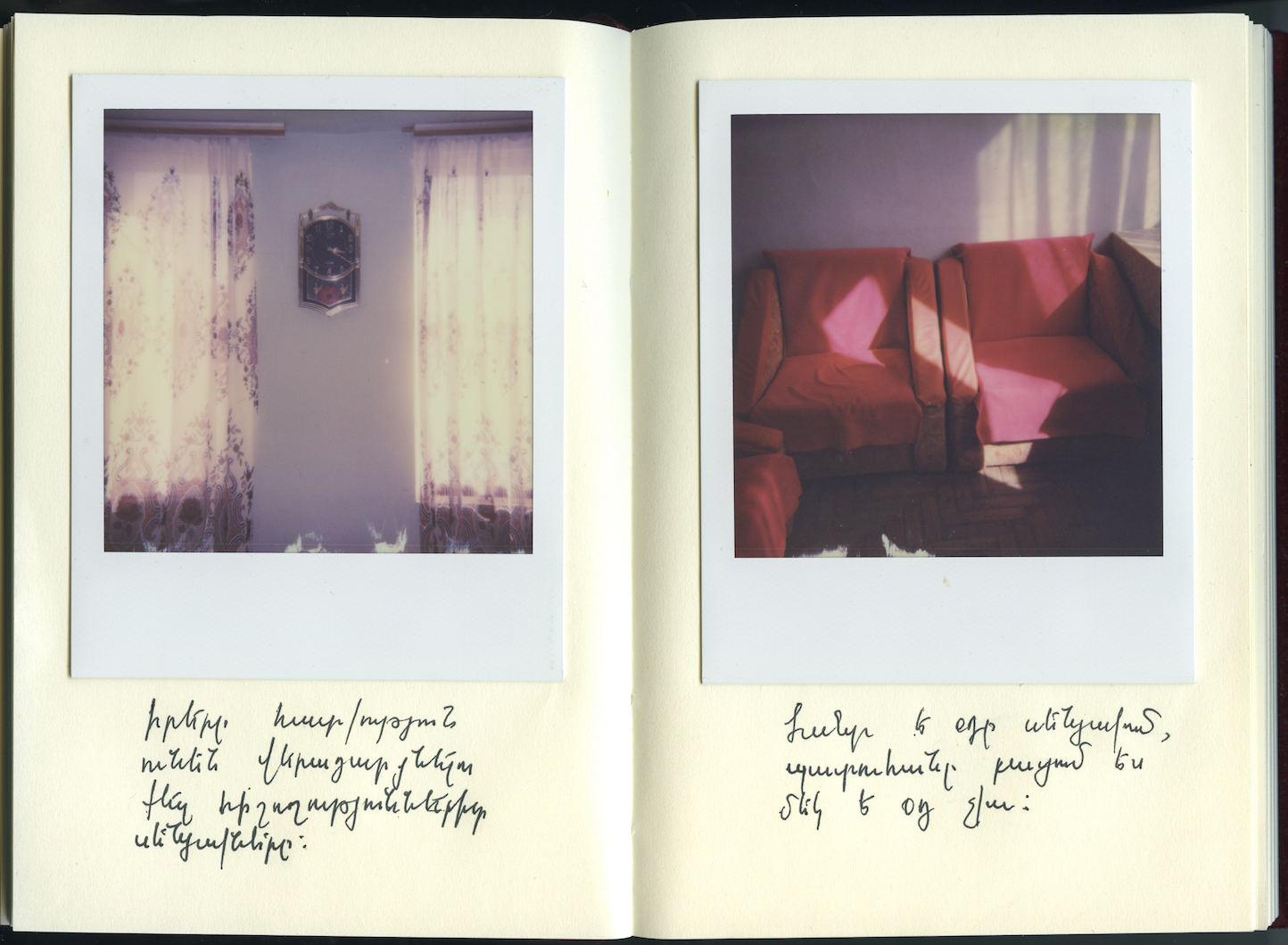 Piruza Khalapyan | My Place Is Empty (Memory of a Disappearing City)
2017, photography, various sizes, courtesy of the artist
Mika Vatinyan (b. 1972) is an artist practicing in the fields of cinema, acting, music, design, and photography, often representing Armenia's cultural-economic situation through his projects. Mika graduated from Yerevan State Institute of Theater and Cinematography with a bachelor's degree in directing. Among the group exhibitions he participated in are: The 8th Gyumri Contemporary Art Biennale (2012), Changing the Place of Encounter: Fragments of Armenian Contemporary Visual Art, Berlin (2012). He lives and works in Yerevan, Armenia.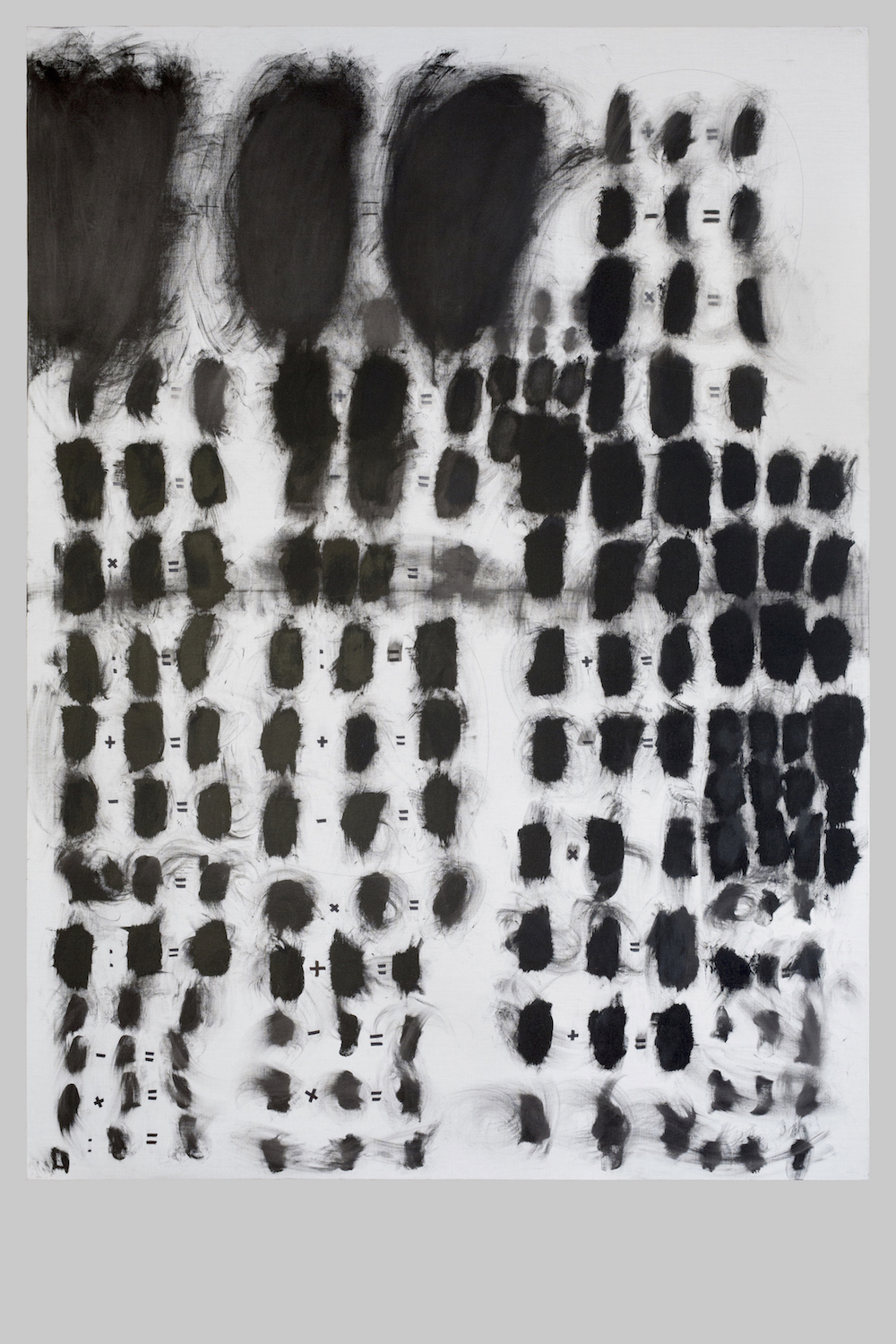 Mika Vatinyan | Secret Equals
2017, oil on canvas, 150 x 200 cm, courtesy of the artist
After earning a bachelor's degrees in philosophy and in geography at the Sorbonne University in Paris, France, Rebecca Topakian (b. 1989) continued her research at the National Photography School of Arles (ENSP), France, from where she graduated in 2015. Playing with the boundaries between artistic and documentary forms, her work aims to point at the possibility of the representation of personal identity in its relation to groups, communities or collective history through intimacy, with a strong focus on bodies and their sensuality. She exhibited her work in several galleries and festivals in France and abroad (Biennale de l'Image Possible, Liège (BE), Photography Biennale in Mulhouse (FR), Art Centre of Villa Arson, Nice (FR), Festival Circulation(s), Rencontres d'Arles, and many more). Her book "Infra"was recently published by Classe Moyenne Éditions.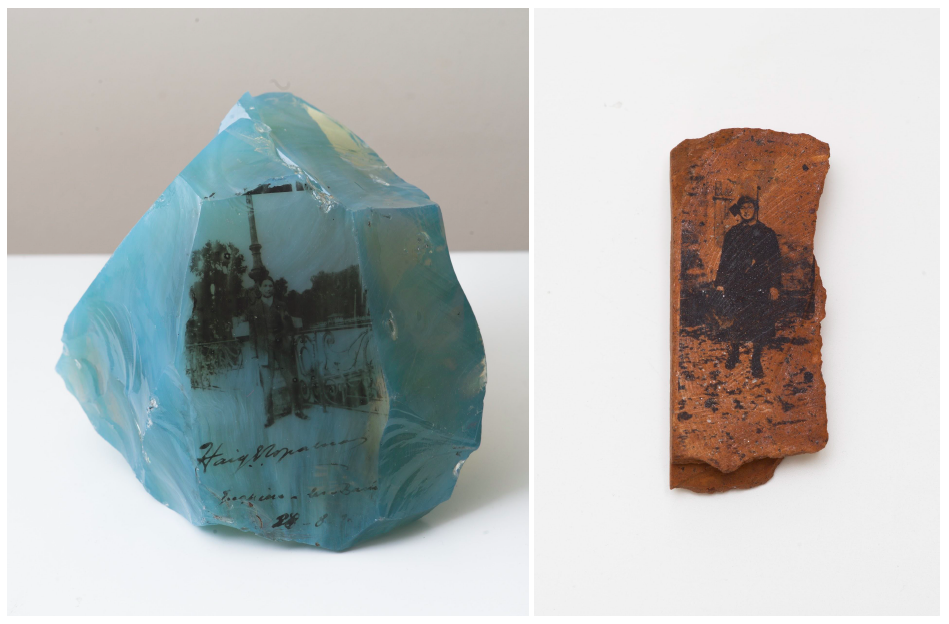 Rebecca Topakian | Dame Gulizar and other stories
2018, gelatin print on stones, various sizes, courtesy of the artist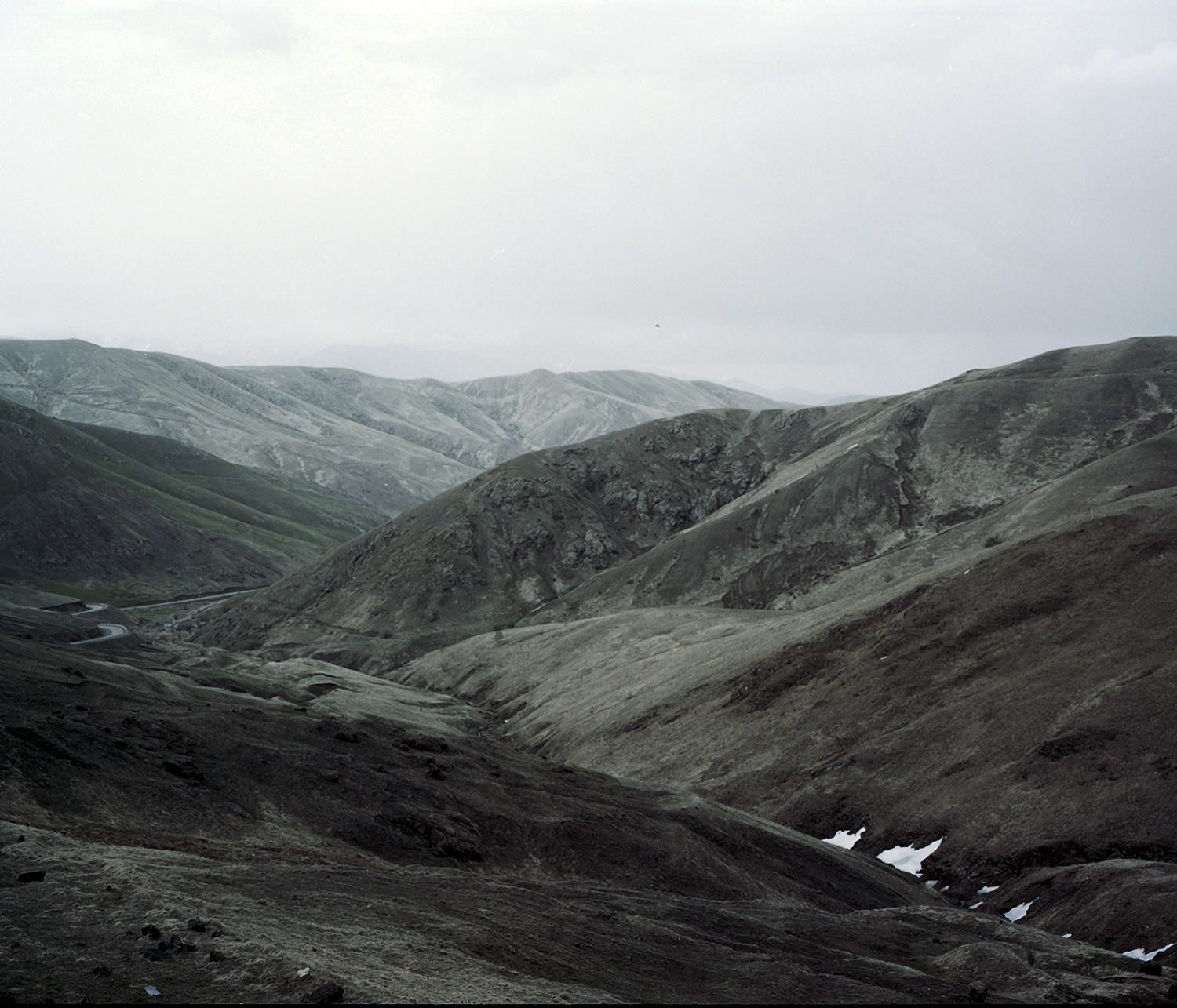 Rebecca Topakian | Dame Gulizar and other stories
2018, photography, 120 x 140 cm, courtesy of the artist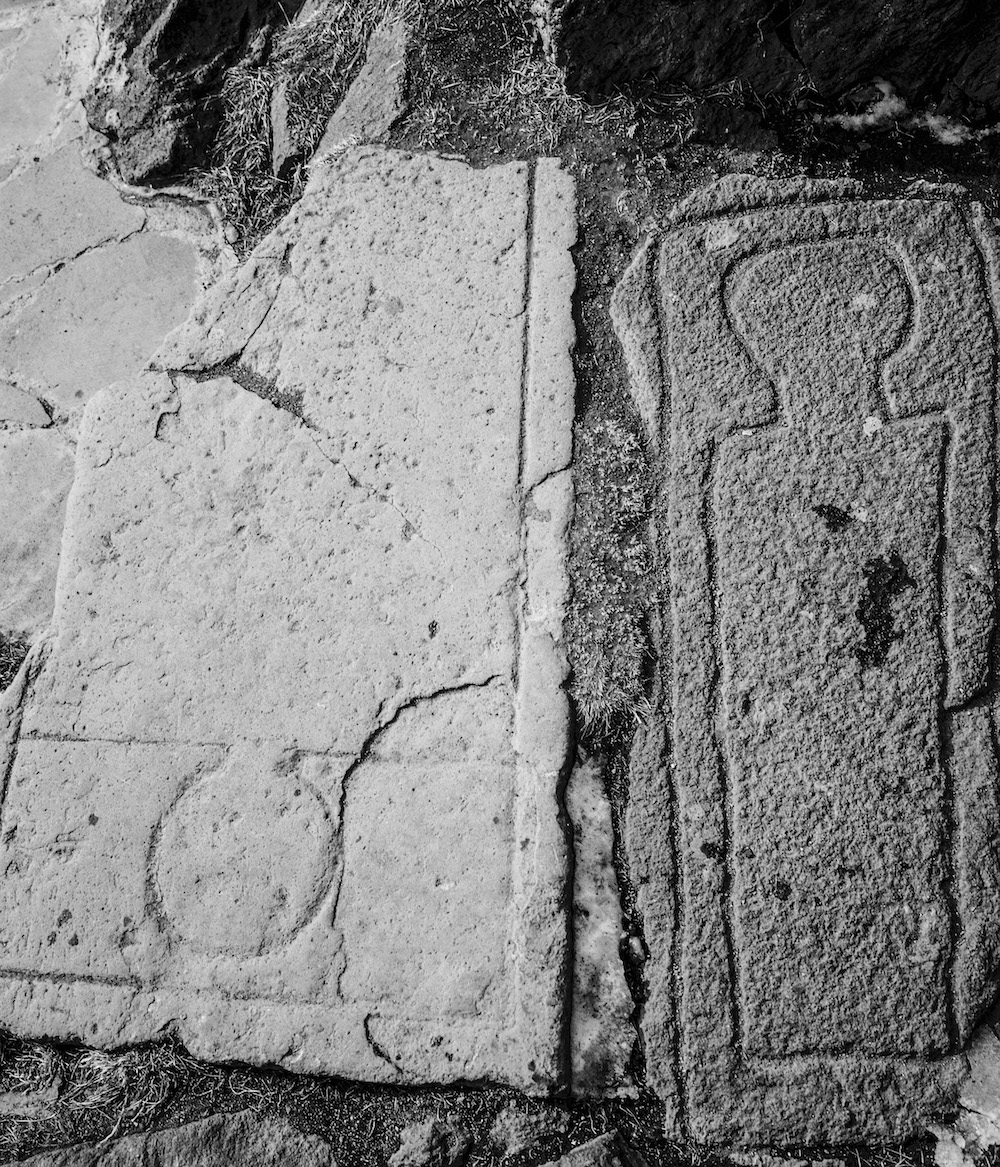 Rebecca Topakian | Dame Gulizar and other stories
2018, photography, 203 x 19,7 cm, courtesy of the artist
Arman Grigoryan (b. 1960) is one of the leading artists of the conceptualism and pop artistic movements of the 1980s in Armenia. His works often challenge traditions of academic art by including scenes and symbols from mass culture and simultaneously expressing criticism and nostalgia. After graduating from the Yerevan Institute of Fine Arts in 1985, Grigoryan co-founded the first liberal artistic movement "3rd Floor" (1987-1994), which stimulated further development of Armenia's contemporary art scene and the adoption of new artistic practices. Among many exhibitions in Armenia and abroad, Grigoryan presented and participated in the Armenian Pavilion at the 47th and 55th Venice Biennale both as an artist and curator. Arman Grigoryan is a member of AICA-Armenia and a speaker in the Yerevan "Mkhitar Sebastatsi" Educational Complex. He lives and works in Yerevan, Armenia.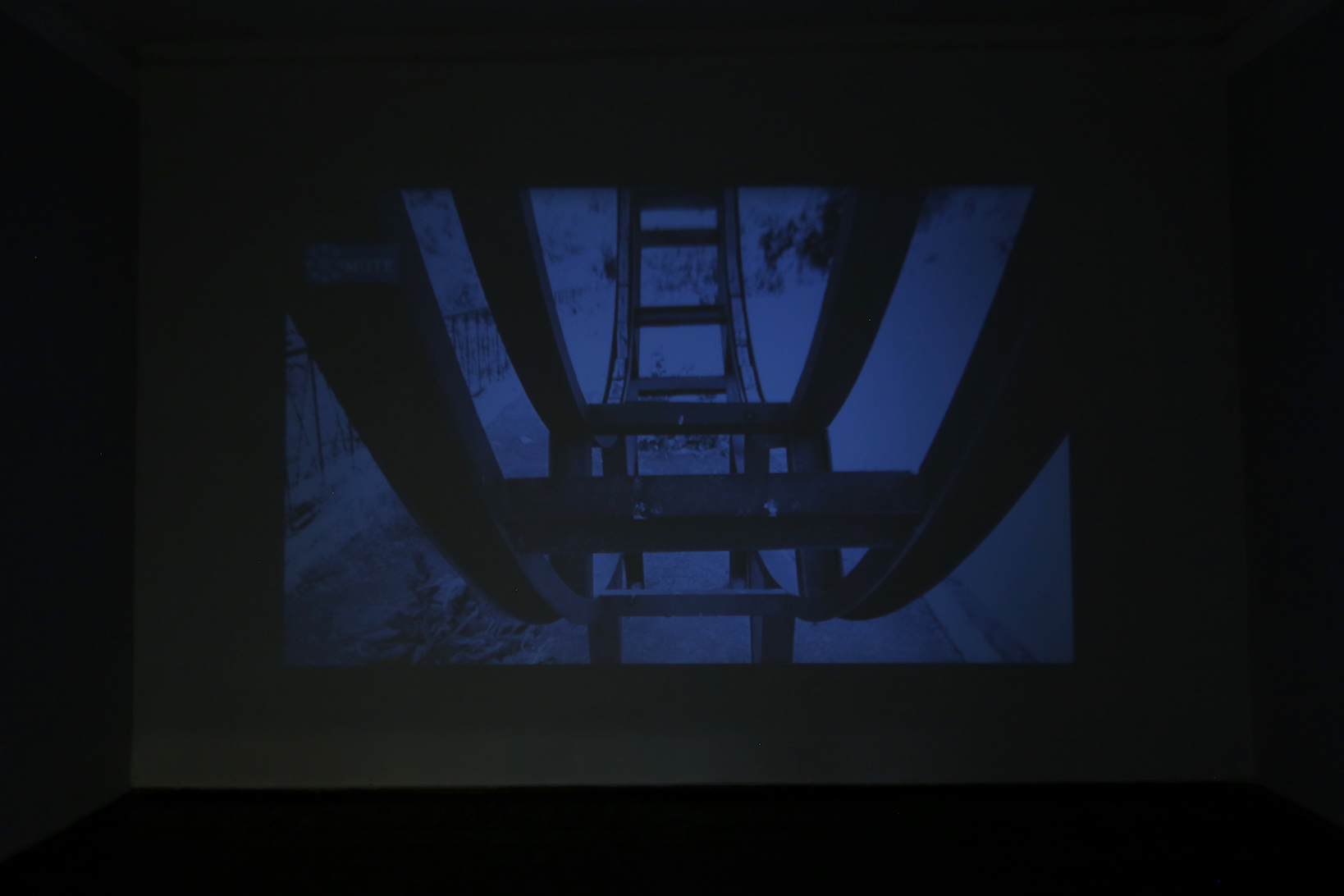 Arman Grigoryan | Means and Objectives
2017, HD video, 06:42 min, courtesy of the artist
Mher Azatyan (b.1972) is a photographer and visual artist living in Yerevan. Mher was among the artists representing the Armenian Pavilion at the 54th Venice Bienniale in Italy. In his works, Azatyan tries to convey a basic level of the everyday life, in which everyone shares a certain level of loneliness. Often, he accomplishes his works with minimalistic texts-statements, striving to capture the quintessence of everyday speech. His latest solo shows include You are not Alone, Studio 20, Yerevan, Armenia (2017); Untitled, Fotogalerie im Grazer Rathaus, Graz, Austria (2012); One more year has passed… Armenian Center for Contemporary Experimental Art, Yerevan,Armenia (2007); Casino-Inter Enter, Ex Vote" Art Center, Yerevan, Armenia. Azatyan has also participated in numerous group exhibitions, including Art as a bridge, Creative peacebuilding, Voronezh, Russia (2016); Native Foreigners, GARAGE Museum of Contemporary Art, Moscow, Russia (2014); Progressive Nostalgia Contemporary Art of the Former USS; Moscow, Russia (2008); Very simple actions without any particular purpose, ARTRA Galleria, Milan, Italy (2009); Kunsthalle Wien, Vienna, Austria (2004), and others.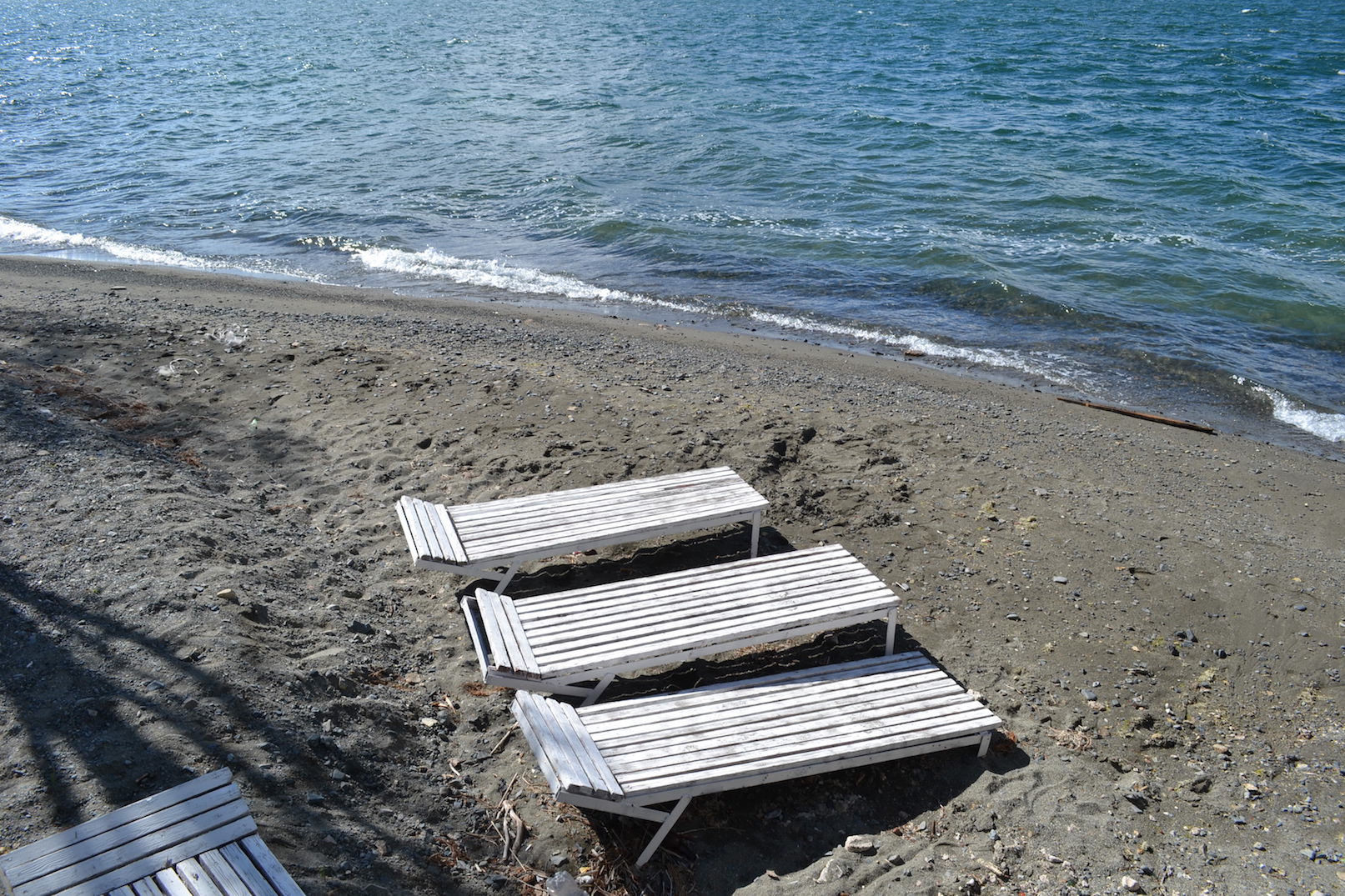 Mher Azatyan | The Nature with Blood
2018, photography, various sizes, courtesy of the artist
Ayreen Anastas and Rene Gabri are artists who have been collaborating since 1999, which was the beginning of 16 Beaver, a collective space and context for rethinking the nexus between life, art, and politics. Their habits are many and changing, especially since inhabiting with friends and neighbors a small village in the mountains of Armenia. Their relation to art is in its potential to unmake as much as it is to make. Thus, art is not just another field of human activity or doing but a potential space to rethink all activities and doings.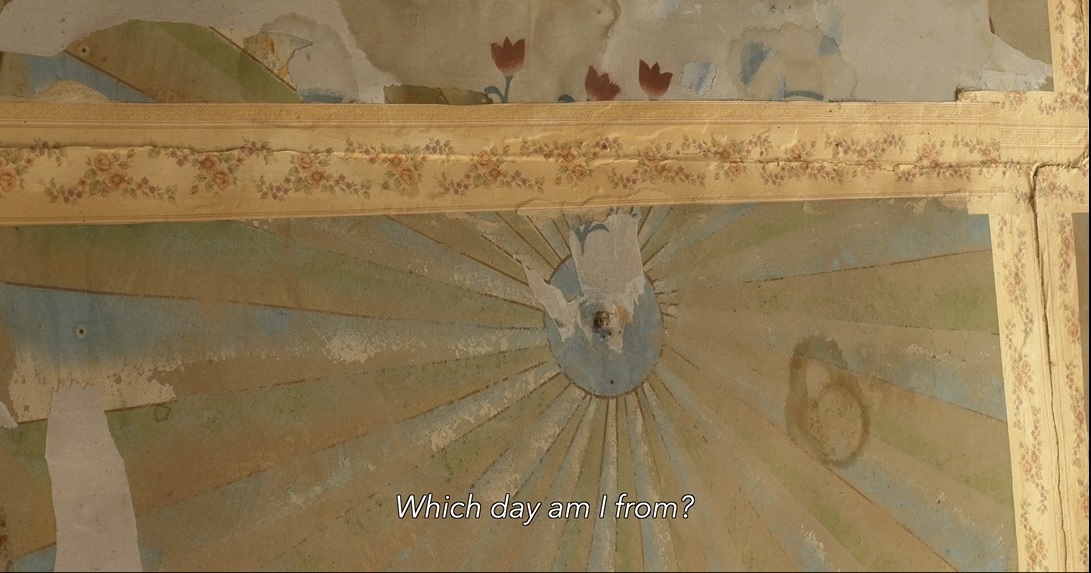 Ayreen Anastas & Rene Gabri | And You, What do You Seek
2017, HD video, 31:27 min, courtesy of the artists