Marx Halle
With its extraordinary architectural lightness and its open character, Marx Halle is the perfect venue for viennacontemporary, offering a wide range of possibilities to create enticing and inviting environments to suit exhibitors, VIP Guests and the audience at large.
Marx Halle, located in the Neu Marx area in Vienna's 3rd district, is a newly renovated industrial style building which is used for events, exhibitions and various fairs. Built at the end of the 19th century by famous architect Rudolf Frey, it was the first wrought-iron structure in Vienna. The construction is 175 meters long and covers an area of 20.000 m2 which served as main cattle market in the past.
Nowadays Marx Halle is the historical center of the new city area of Neu Marx. The Neu Marx business district houses over 100 companies in Media, Technology, Research and Creative Economies and is a workplace for nearly 7.000 people.
Its proximity and good connectivity with the city center and the Vienna international airport and its easy access by public transport and car make the venue very attractive for large scale events and fairs. The surroundings of the Marx Halle offer all the services and accommodation needed, such as hotels, restaurants, shops, and entertainment.
With a clear focus on Austrian and Eastern European contemporary art, an elaborate side program with curated sections, talks with international speakers, special exhibition projects and an exciting VIP Program, viennacontemporary will keep working on delivering a fair of the highest quality towards collectors, galleries, institutions, professionals and art lovers from all over the world.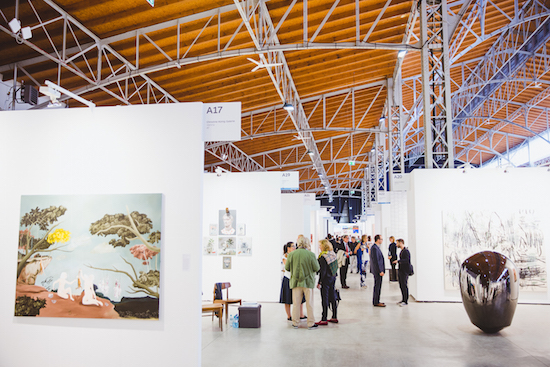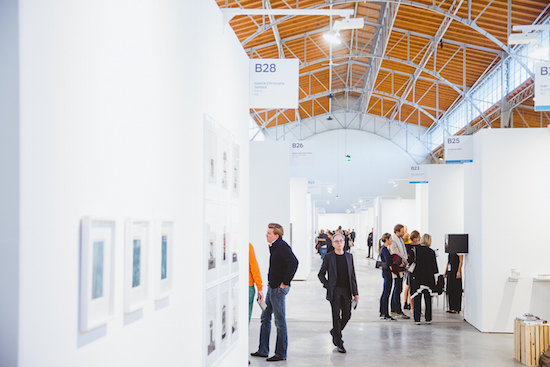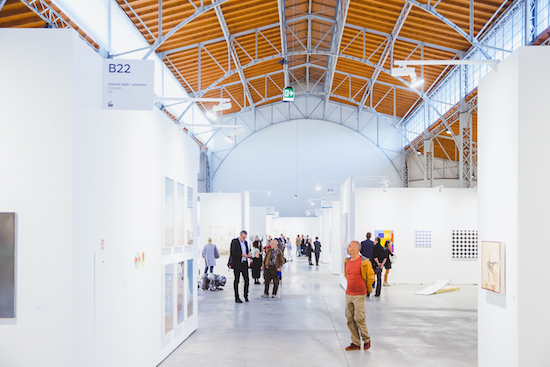 Marx Halle:
Karl-Farkas-Gasse 19
A-1030 Vienna
How to get there:
Subway: U3 (Erdberg, exit Nottendorfer Gasse)
Tram: 18 (Viehmarktgasse or St. Marx), 71 (St. Marx)
Bus: 74A (Viehmarktgasse or St. Marx)
Regional express: S7 (St. Marx)
By car:
From the South: Südautobahn A2 until highway junction Vösendorf – Südosttangente A23 in direction Wien Favoriten – Exit St. Marx
From the East: (Vienna International Airport): Ostautobahn A4 until highway junction Prater – Südosttangente A23 in direction Graz – Exit St. Marx
From the West: Westautobahn A1 in direction Zentrum / Wien West until highway junction Wien-Auhof – B1 in direction Zentrum – Äusserer Gürtel in direction A4 – Exit Landstrasser Hauptstrasse
From the North: Donauautobahn A22 until highway junction Kaisermühlen – Südosttangente A23 in direction Graz – Exit St. Marx